It is officially the holiday season and many of us are inching closer to a well-deserved break. While some of us are schooling or working from home, we still long for that unstructured pause this time of year. Holiday celebrations and traditions may look different in 2020, but resting, relaxing, and reading are still a go!
Most schools in the United States will be on holiday break for at least two weeks. And we want to keep our students reading during this time, but we must tread carefully. Take it from Kate DiCamillo, children's author and two-time recipient of the Newbery Medal, who says, "Reading should not be presented to children as a chore or duty. It should be offered to them as a precious gift."
Keep reading for ways to help your students stay engaged as they rejuvenate this holiday season.
5 Ways to Keep Your Students Reading During a Break

#1 - Let Them Choose
As tempting as it may be, do not give your students any reading assignments. The school year is filled with homework, projects, and reading lists. Now is the time to really let go and give your students free rein to choose what they want.
Worthy and McKool found a positive relationship between student reading choice and engagement. Though it may seem controversial, many schools have also seen great success in giving students permission to stray from the classics and choose their own books to read.

#2 - Ensure Book Access
In order for students to be motivated to read, they must have ample reading materials to choose from. During the COVID-19 pandemic, access to books is a little more complicated than usual. Prior to your break, make sure students have had a chance to get books from their school or public library. And don't forget about all of the digital options available! Most libraries have some online resources available for patrons. Some of our favorites include Epic! and Lerner Digital.
#3 - Set a Goal
Have some post-break accountability, but keep it light and fun for students. Encourage everyone to read most days and have a discussion about your class goal, whether it be measured by books, pages, or minutes. If available, use the Beanstack app to track easily and virtually. Use your best judgement when it comes to your unique class of readers.
#4 - Work Together
Work towards a common goal and offer ways for students to keep in touch over break, if desired. Perhaps you have a class social media page where you could share what you're reading and offer encouragement. We also highly recommend checking out Beanstack's latest feature, Friends and Leaderboards, which helps your students remain connected and motivated through a little healthy competition. Keep your discussions light and applaud any and all reading!
#5 - Brag About the Benefits
Do your students still seem skeptical about reading? Share some of the amazing ways they can benefit from reading. Younger people may find it especially interesting that it can strengthen their brain, reduce stress, and decrease depression. Reading can also give us that feeling of escape that we can't find through travel or social engagements due to the pandemic. It allows us to immerse ourselves in a new world so we can take a break from daily stressors and mundane tasks.
So whether it's a holiday break or summer vacation, we hope these tips will help you and yours keep reading no matter the season!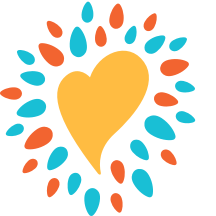 Keep students reading with Beanstack.
Learn more about Beanstack and get a live demo.
As always, if you're an educator, librarian, or parent who wants to learn more about how Beanstack can help your school, community, or family achieve its literacy goals, we'd love to hear from you. Drop us a note at beanstack.com/contact.