Encouragement for Everyone
Gamification features like badges, reading streaks, achievements, friends, and leaderboards motivate all types of readers and learners.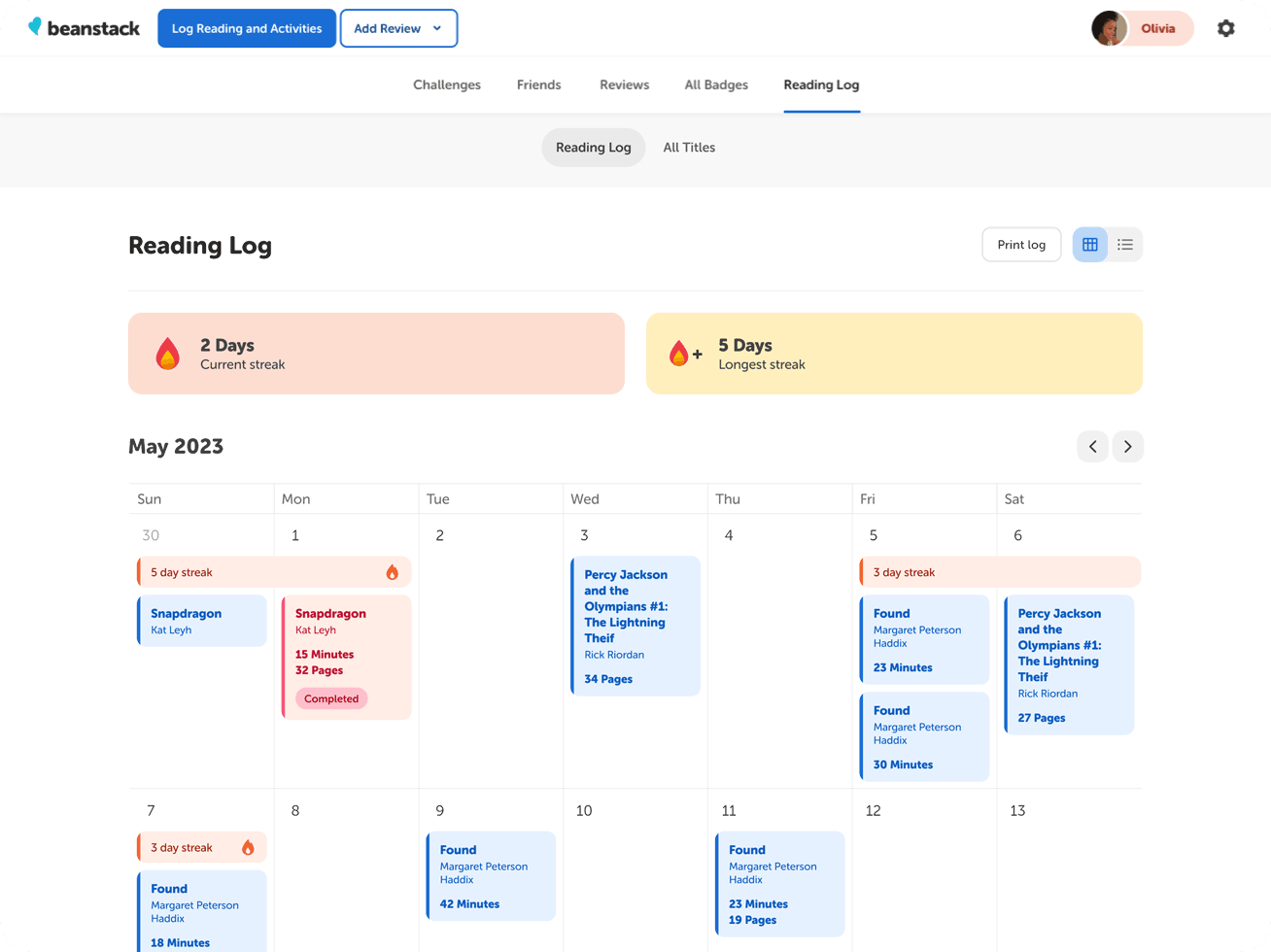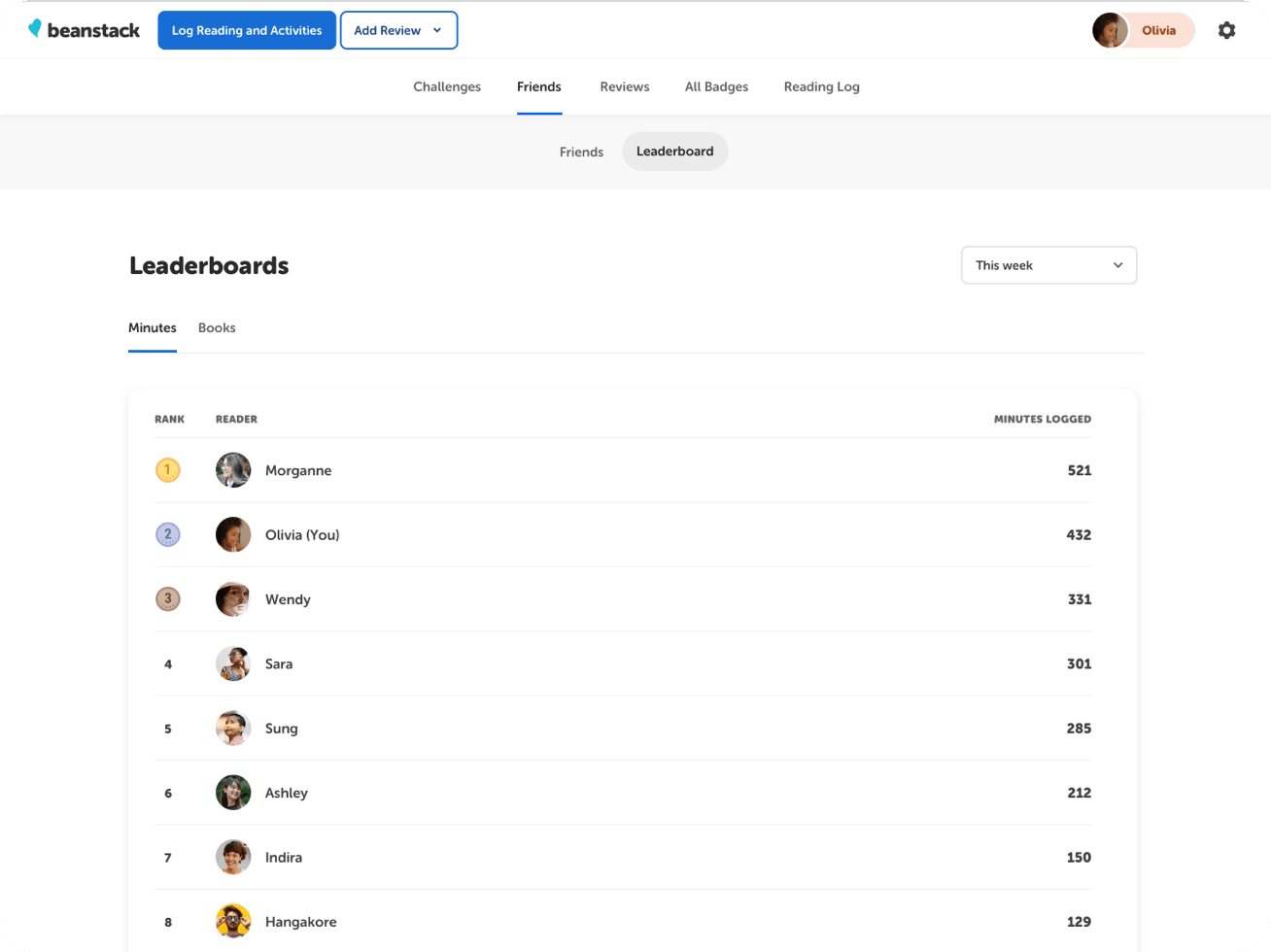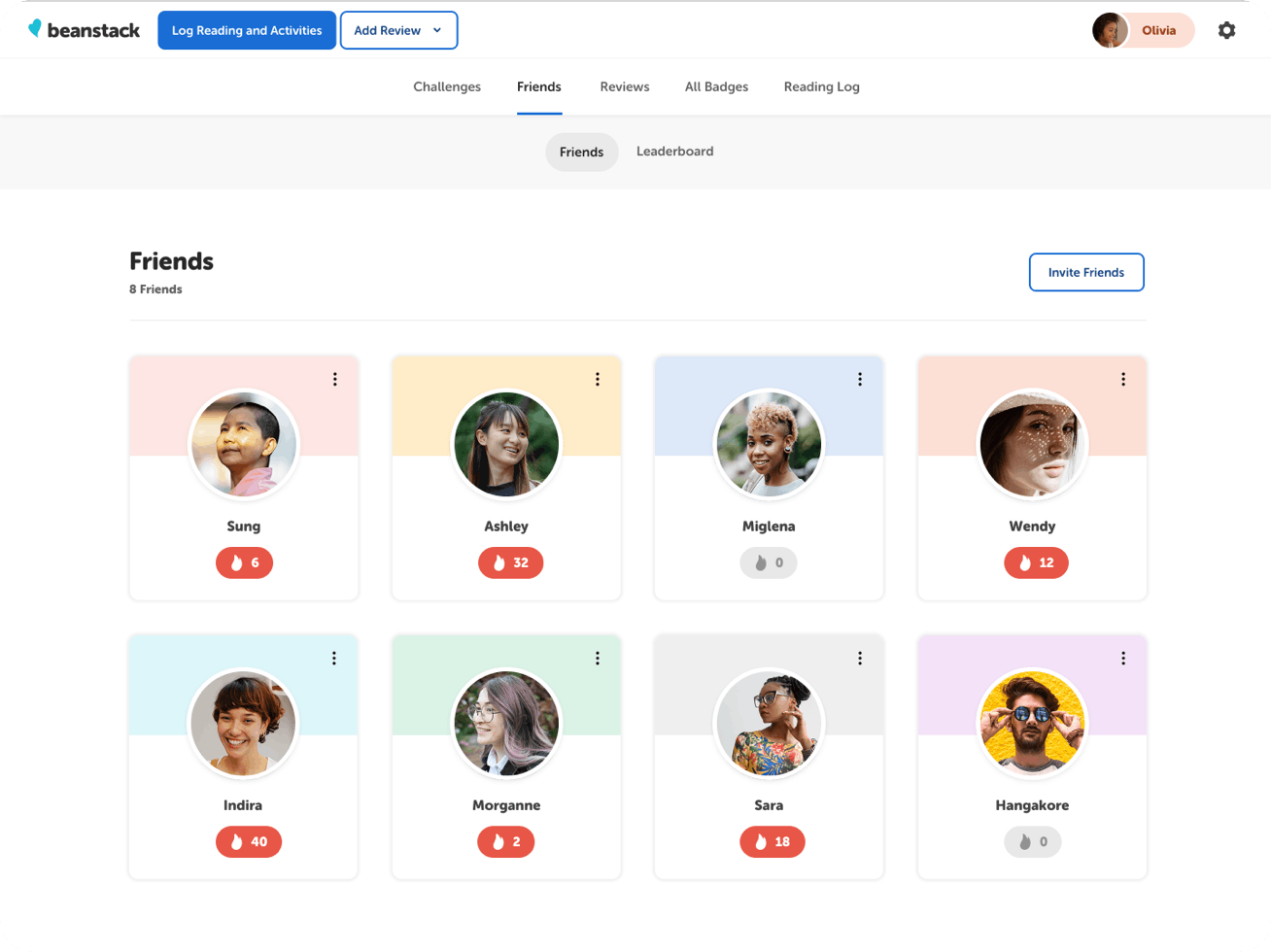 How Our Reading Challenges Gamify Learning
Our reading challenges use gamification elements to reward and reinforce independent reading habits without restrictive levels or stressful quizzes. The fun reading approach in our gamification software uses positive reinforcement to transform readers' extrinsic motivation to read into intrinsic motivation, creating true reading engagement and sustained student motivation.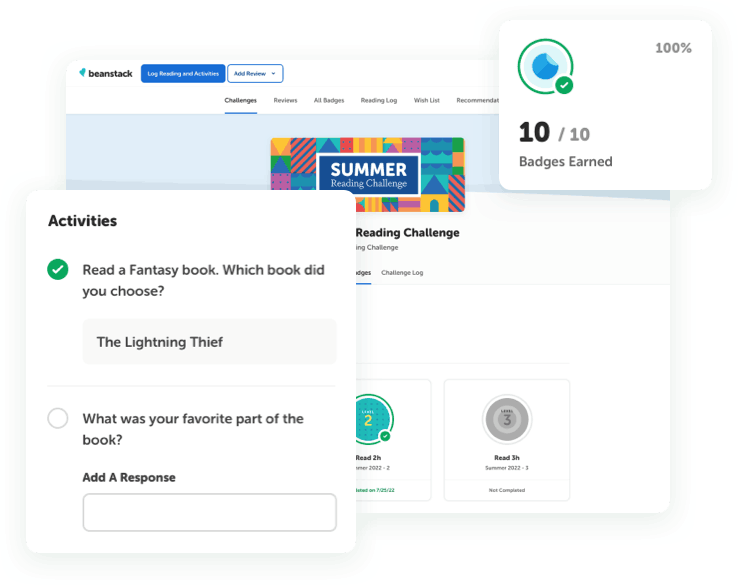 Raise Reading Achievement With Gamification
Game elements boost student motivation to read for fun, which fuels better learning outcomes. Half of the elementary students who score at or above the 75th percentile in national reading testing reported reading for fun almost every day.
75%
of mobile users were
actively engaged
In the average 2021 summer reading challenge
Badges

Fun virtual badges give real-time rewards and mark progress. Readers earn badges for hitting confidence-boosting reading goals, completing fun enrichment activities, submitting book reviews, or finishing a specific book.

Achievements

Achievements award global reading actions, like reading on an author's birthday or adding your first friend, but with a twist: they aren't revealed in advance. This surprise motivation keeps readers coming back for a chance at unlocking a random reward.

Reading Streaks

Reading streaks grow as readers log consecutive days of reading, creating internal student motivation and consistent habits. Celebratory messages and reading reminders help make streaks even more habit-forming.
Friends and Leaderboards

Supercharge your community's reading with connection and healthy competition. Readers can compete with each other and discover new books from their friends' reading logs.

Rewards

Easily attach your own rewards and certificates to badges to create extrinsic motivation in the classroom or at the library. It's easy to track earned and redeemed rewards, whether they're homework vouchers or books.

School Competitions

Stoke the competitive drive in your student body with easy-to-use tools to track and promote reading competitions between classes, grades, or even schools within a district.

ISBN Scanning

Easily scan and log all your titles in the mobile app with just a few clicks. ISBN scanning is an easy and satisfying way to document reading and create a comprehensive reading log.

Reading Timer

Ready, set, read! A built-in reading timer tracks reading in real time on the web or the mobile app, so teachers, students, kids, and families can simply start a timer, pick up their book, and clock their time.

Community Goals

Galvanize readers around a community reading goal and watch the reading stack up. Track minutes, books, or days read as a whole community in addition to the individual reading goals within challenges.