User-Friendly Reading and Book Tracker
Like a Fitbit for reading, Beanstack's easy and real-time tracking helps build strong reading skills and habits. Logging sessions is quick and simple for struggling readers, young readers, older readers, students, and teachers alike.
Reading timer

Start and stop reading sessions in real time

ISBN scanner

Scan and save any title with a few clicks

Reading streaks

Build up consecutive days in a daily reading log

All-time reading log

Get weekly, monthly, and yearly reading stats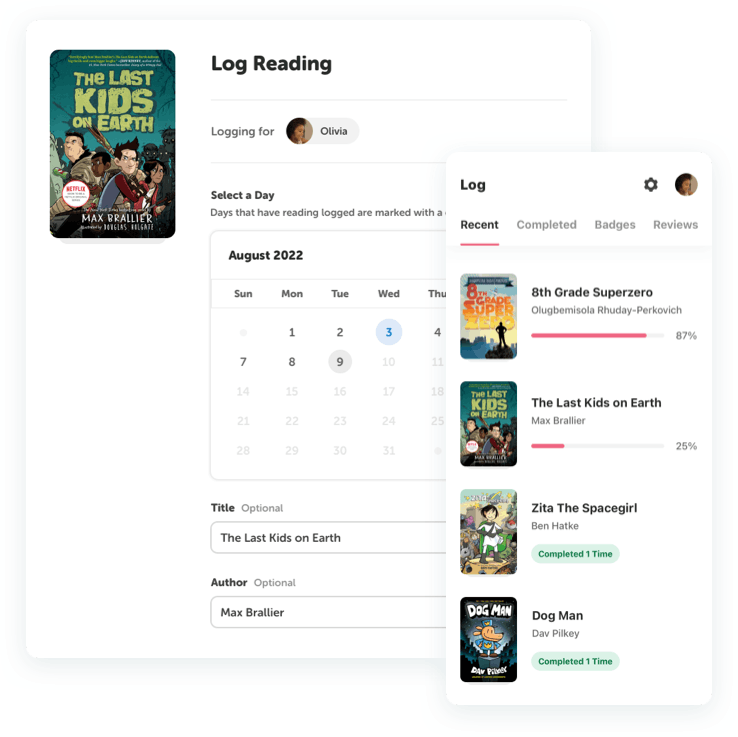 We're the Leading Reading Log Solution
More than 10,000 libraries and schools use Beanstack's fun and easy online reading logs to keep track of their community's reading progress.
Track Anything, Anytime, Anywhere
Readers can log the number of pages, minutes, books, or days read for any book title, from classics and comics to new releases and re-reads of favorite books. Inputting reading is easy in the classroom, at home, or on the go, without the hassle of paper logs.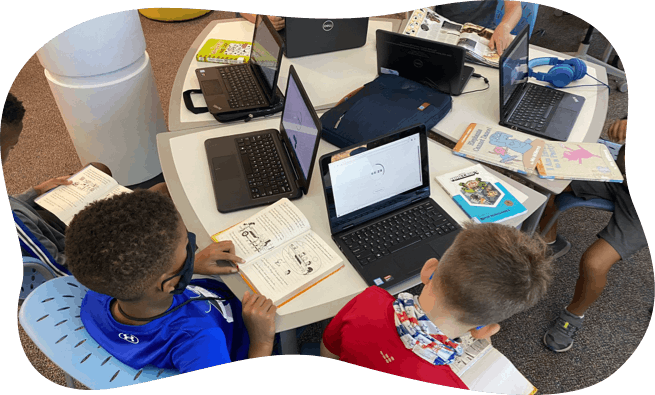 Gamify Reading Logs With Reading Challenges
Activate students' intrinsic motivation by turning reading assignments into motivational reading challenges, with badges for reading goals, specific books and book lists, reading activities, or book reviews. Readers get instant reading rewards and recognition in a fun way once they log.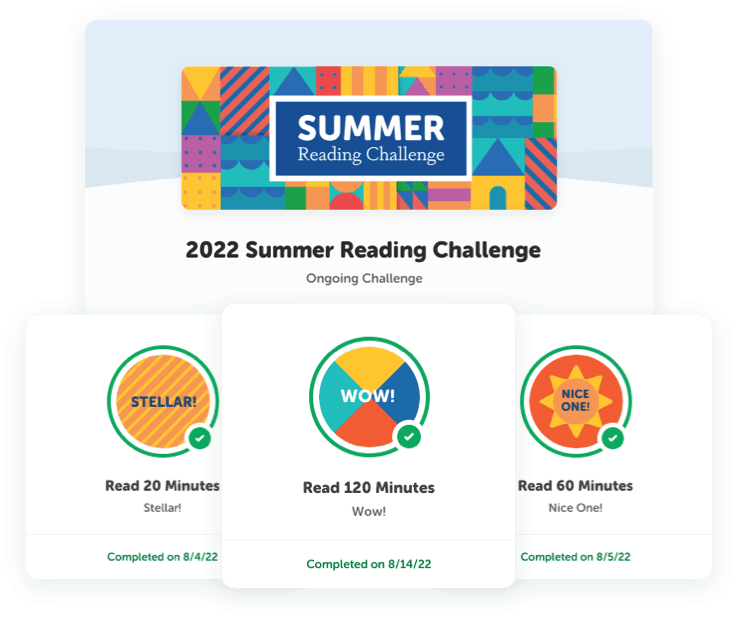 Streamline Student Reading Logs
Conveniently track students' daily reading assignments, independent reading time, and nightly reading as a class, in reading groups, or individually throughout the school year. Whether for elementary school, middle school, or high school students, Beanstack transforms reading assignments into reading habits to create lifelong readers.
Boost Participation in Public Library Reading Programs
Take your community's summer reading and year-round programming to the next level with family challenges and logging. In Beanstack, family members can add to their reading logs, keep track of the books read, discover new books, and participate in challenges all together or individually, without having to utilize pamphlets or printed logs. Additionally, students will be able to stay sharp with their reading skills in preparation for the coming year of school.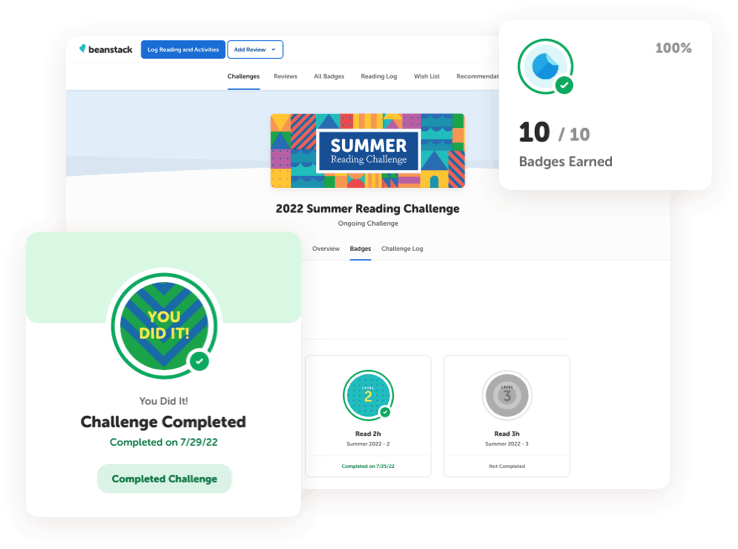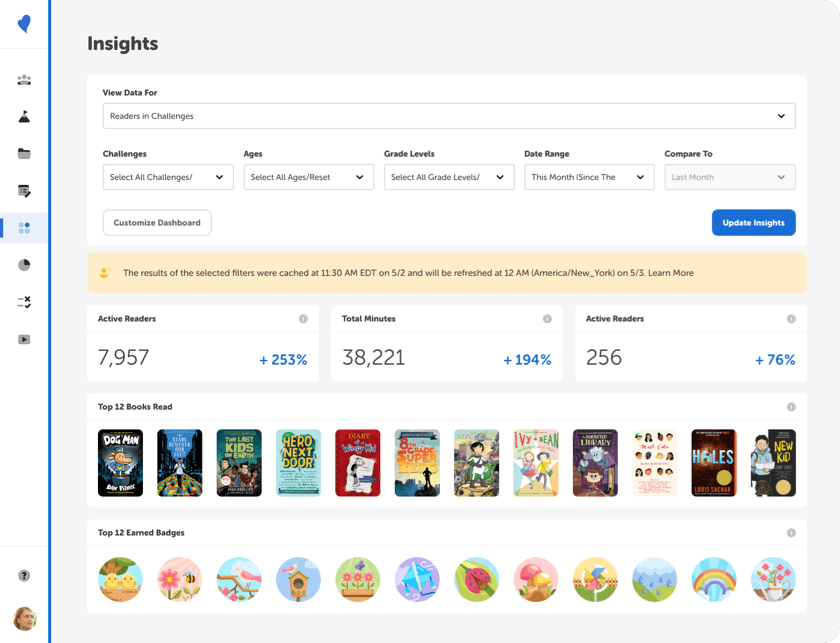 Effortless Teacher and Librarian Access
Switch from traditional reading logs and simplify your staff processes. With all your community's reading data at your fingertips, you and your team can easily input and edit individual logs, get real-time data, and set up scheduled reports—all in one organized place.
Organized log management

View and edit readers' profiles and logs

Offline reader support

Add paper reading logs and offline data

Easy badge and reward tracking

Monitor progress and reward redemption

Real-time reports and insights

View, schedule, and download data anytime
Support Hybrid Reading Logs and Challenges
Offering virtual reading logs and challenges doesn't mean that paper goes out the window. You can bridge the digital divide with Beanstack's free printable reading logs or Badge Books, our high-quality reading journal and activity book, that pair with your virtual reading challenges.