How Reading Fundraisers Work
In a reading fundraiser, students and families log all their reading and collect donations from friends, family, and local community members to earn badges and work toward a community fundraising goal.
Swift and painless setup with completely customizable artwork

Streamlined virtual management and progress tracking tools

Fully virtual platform with no physical setup, inventory, or volunteers needed

Seamless integration with your student rosters and Beanstack library accounts

Ready-made promotional materials and flyers to get the word out

Dedicated and responsive customer support
Individual donation pages and donor messages for each participant

Built-in fundraising messages for readers to email, text, or share on social media

A mobile app and year-round challenges that grow reading habits

Data-driven gamification tools like donation badges, reading streaks, and leaderboards
Secure online payment processing and data storage

Low commission fees ranging from 10-25%

High-visibility business sponsorship opportunities

Easy participation tools to expand your donor base beyond planned giving and physical fundraising drives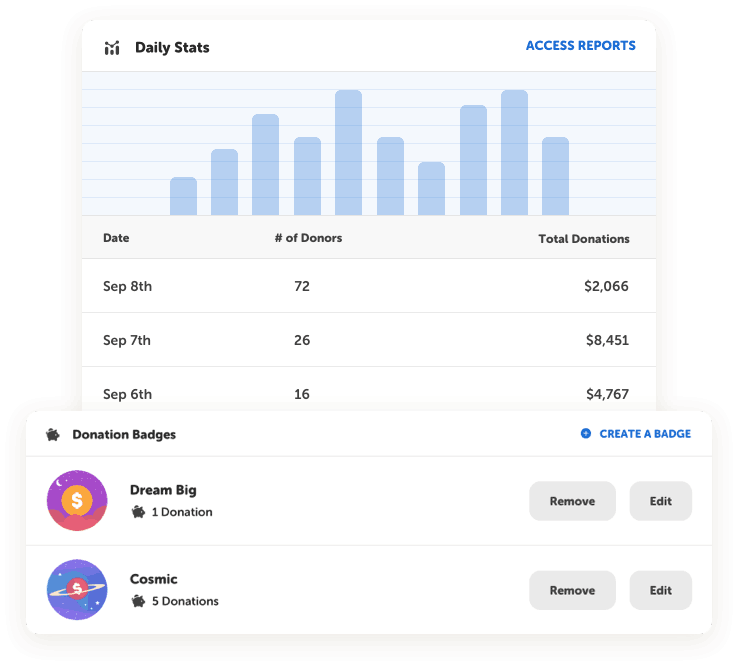 Get Your Community Reading and Raising
Our reading fundraisers help you encourage reading, expand your donor base, and raise more money. They're easier and more equitable than book fairs, physical fundraising drives, and other educational fundraisers, helping you reach different donors than traditional capital campaigns.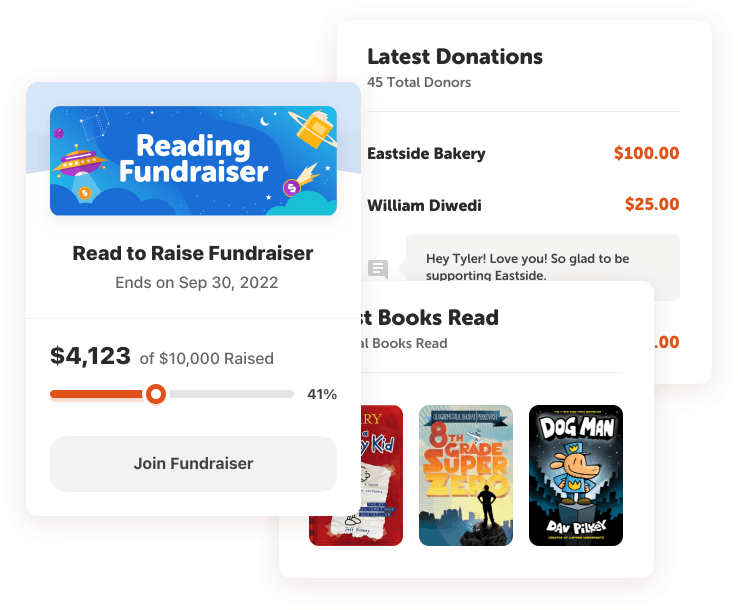 Lighten Your Staff's Load
Whether you're a PTO member, teacher, librarian, or school administrator, our simple software and dedicated service help make your readathon successful. You can easily:
Customize your virtual reading fundraiser

Promote fundraising pages on social media

Check top readers and raisers
Smooth Donation Collection Process
Each reader has their own individual fundraising page to share out with their friends, family members, and connections near and far. Donors and local businesses can send secure donations and leave encouraging messages to their readers online, without the hassle of dealing with cash, checks, and change.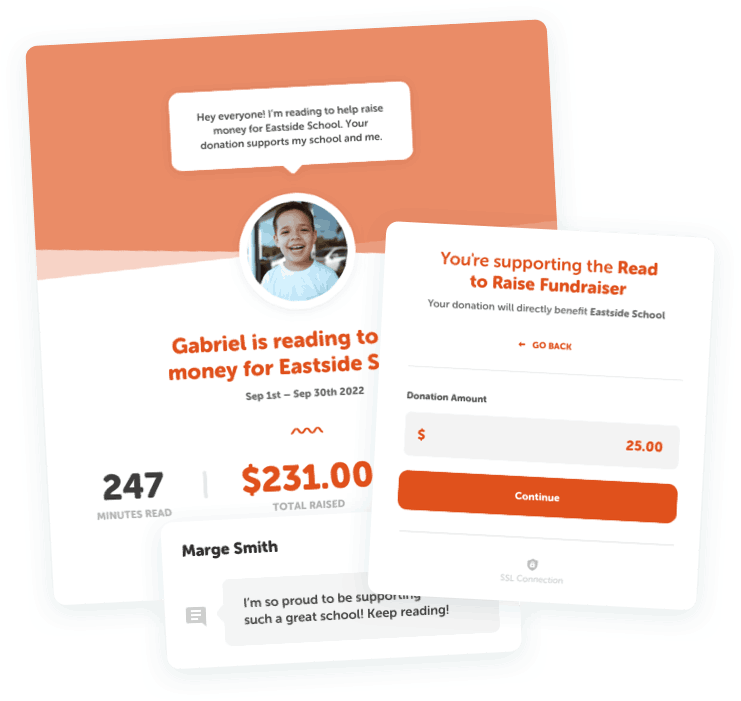 Motivation to Read and Raise
Our reading fundraisers put all the gamified components of reading challenges to work toward raising money for your school library or local community. Readers from kids to parents earn motivational badges as they add to their reading log, rack up donations, connect with friends, and read encouraging messages from their sponsors.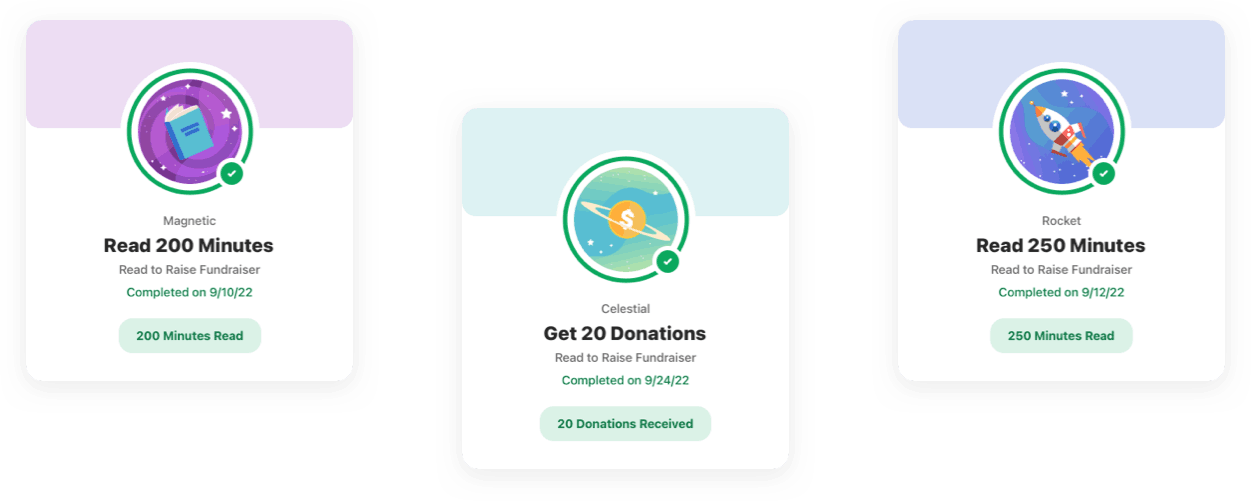 Year-Round Access
With your whole school, district, or community using Beanstack for year-round reading programs and literacy efforts, activating your community of readers is a snap. Kids, students, and families can use their existing accounts, build on their reading logs, and track progress toward reading goals while participating in your readathon.