The Zoobean fam is proud to announce that Zoobean is officially a signatory to the Student Privacy Pledge. Created by the Future of Privacy Forum (FPF) and The Software & Information Industry Association (SIIA), the Pledge outlines a clear commitment to protecting student privacy and data, and gives schools and partners a transparent framework for assessing and committing to ethical collection, protection, and use of student personally identifiable information (PII).
Tom C. Murray of Future Ready Schools calls the Pledge "a vital step forward for school districts and the partners with which they work. Building trust is at the heart of creating schools that are future ready, and this type of transparency is core to the process."
In signing the pledge, Zoobean joins education industry leaders in publicly affirming our longstanding commitment to student privacy. At the most basic level, the Pledge asserts that:
We will limit the student PII we collect, and we will never sell student PII.
We will clearly share what PII we collect, how we use it, and how we protect it with our school partners.
In addition, Beanstack does not display ads to students, and we do not authorize behavioral tracking by third parties or targeted advertising on Beanstack. Want to know more? You can check out the full Pledge and the Beanstack Privacy Policy.
Felix Brandon Lloyd, CEO and Co-founder of Zoobean, says of the announcement, "By signing the Student Privacy Pledge, Zoobean publicly affirms what's been true for us since our founding: we're in the business of growing students' love of reading - not selling data to turn a profit. We work for our school and library partners and their communities, and protecting the personal information of students and all Beanstack readers is central to our core values of love, inclusion, and awesomeness."
Want to learn more about how you can promote a culture of reading in your school and community while protecting student privacy?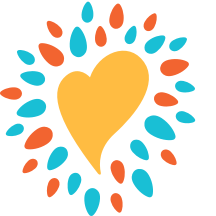 Schedule a demo.
Learn about the Beanstack for schools.