Welcome back to the Product Spotlight series in the Beanstack Blog! Here, you'll find news about our latest features and insights into how Beanstack's tools can help you achieve your reading goals. Whether you're already using Beanstack, or you're looking to build a culture of reading in your community—this series is for you.
What's New
The Beanstack team is excited to announce our latest feature release that rewards and motives readers through streaks and achievements. With this update, we've completely rehauled the streaks experience (which our mobile users already know) to be more engaging and motivational for readers on mobile and web, and we've added fun achievements that act as surprise rewards.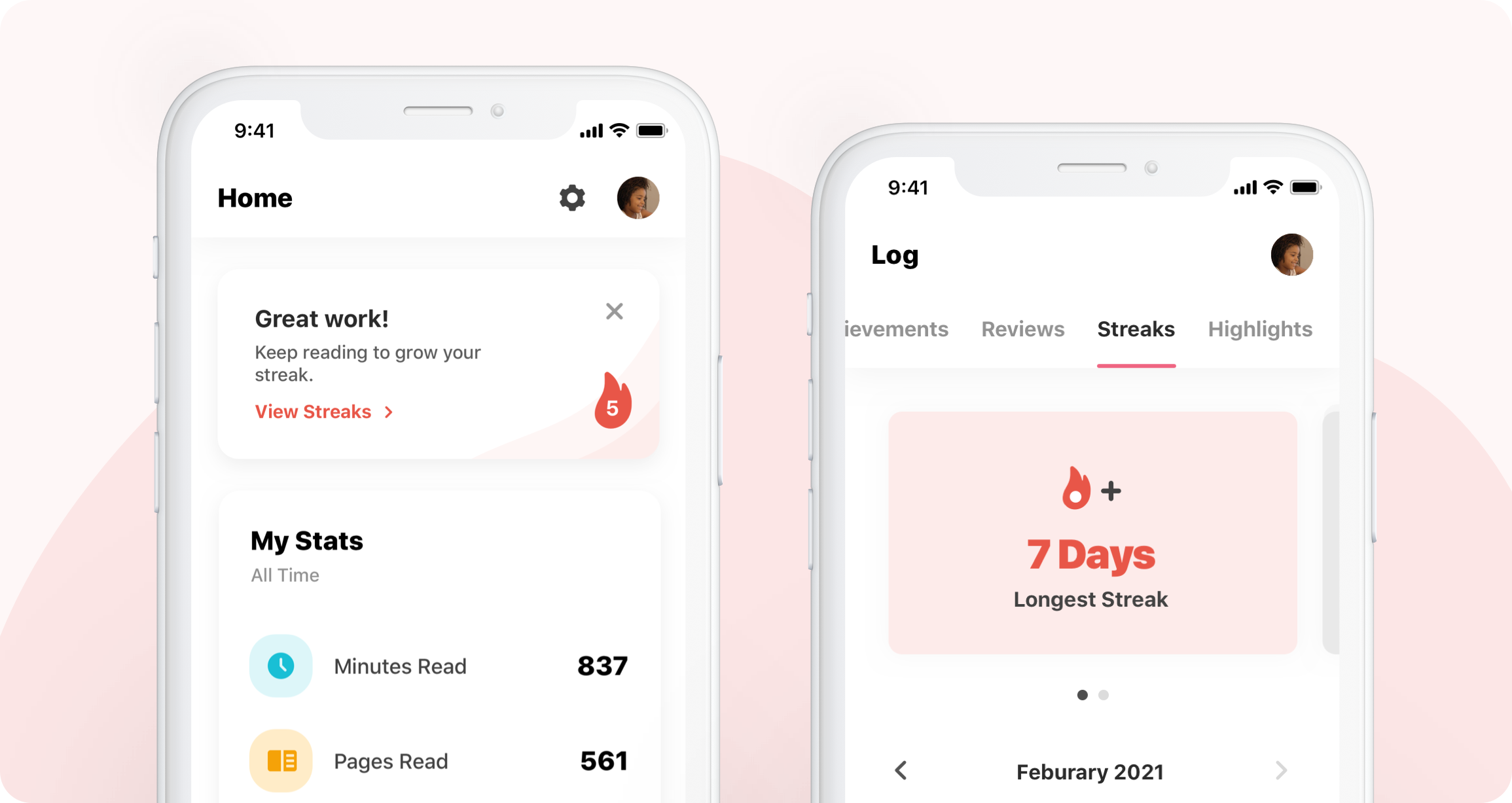 Streaks
Each consecutive day that readers log reading—whether they log minutes, pages, books, or days—adds a day to their reading streak. Any amount of reading counts; even 5 minutes a day helps keep a reading streak alive!
Streaks take into account backdated reading too, as long as the log dates are uninterrupted. That means that if a reader cracks open a book for 20 minutes on Monday but forgets to log it, they can sign in on Tuesday and log those 20 minutes on Monday's date to save their streak. But a day when readers write reviews or complete activities does not add to their streak, as streaks only count logged reading.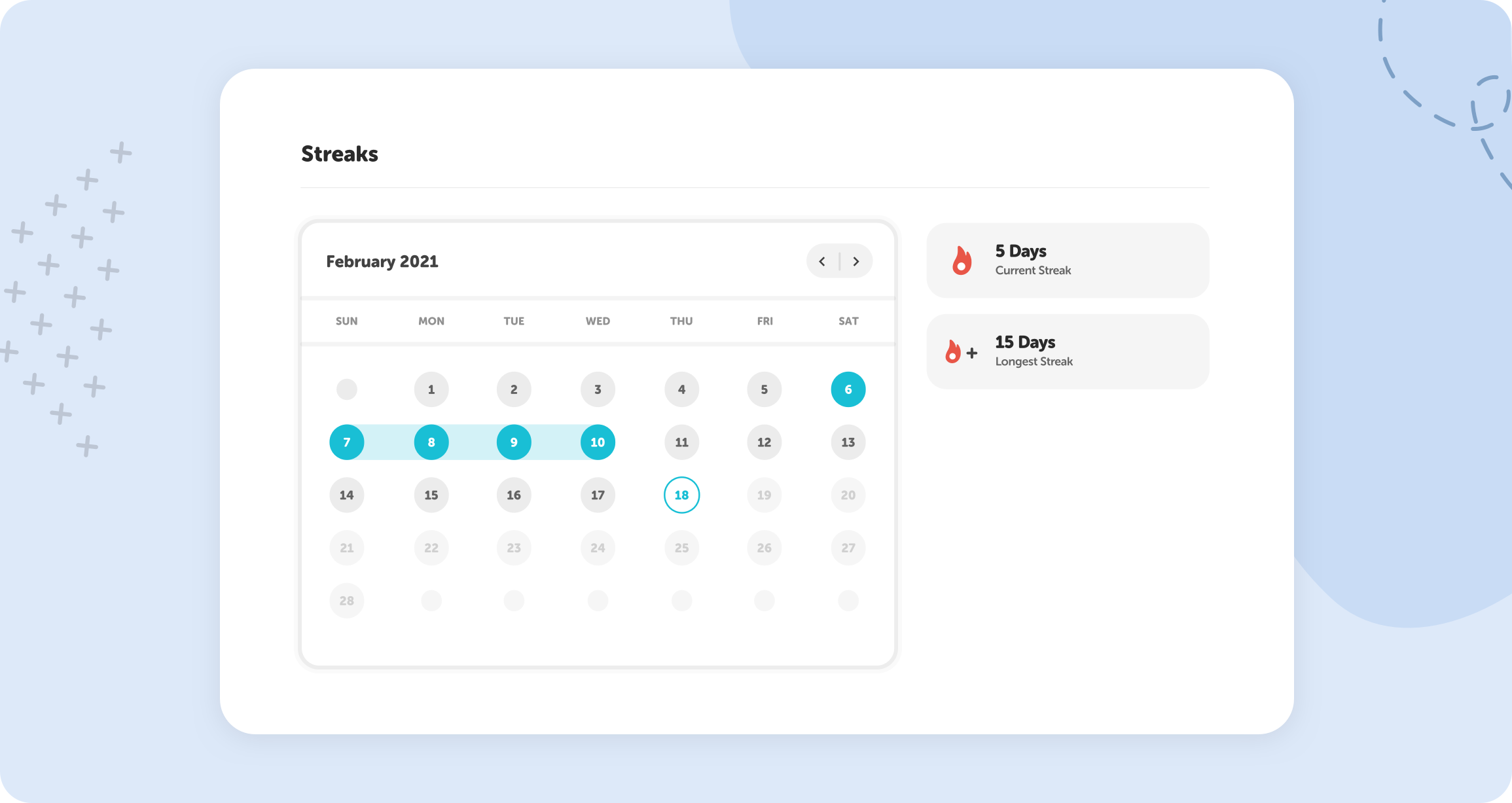 In the web and mobile apps, readers can view their streaks on a calendar, and can see statistics for their current streak and longest streak. As readers build their streaks, they'll see encouraging messages on their home screen to motivate them to keep reading. And if a reader loses their streak, they'll get a message reminding them to log their reading to get back on track.
Readers can also view their friends' streaks, as long as their site has enabled the friends feature. Friends with a current streak will have a red fire icon next to their name that shows their current streak number. Clicking into their friend card will allow them to view that friend's current streak and longest streak, and might give them the motivation they need to stoke their own reading flame!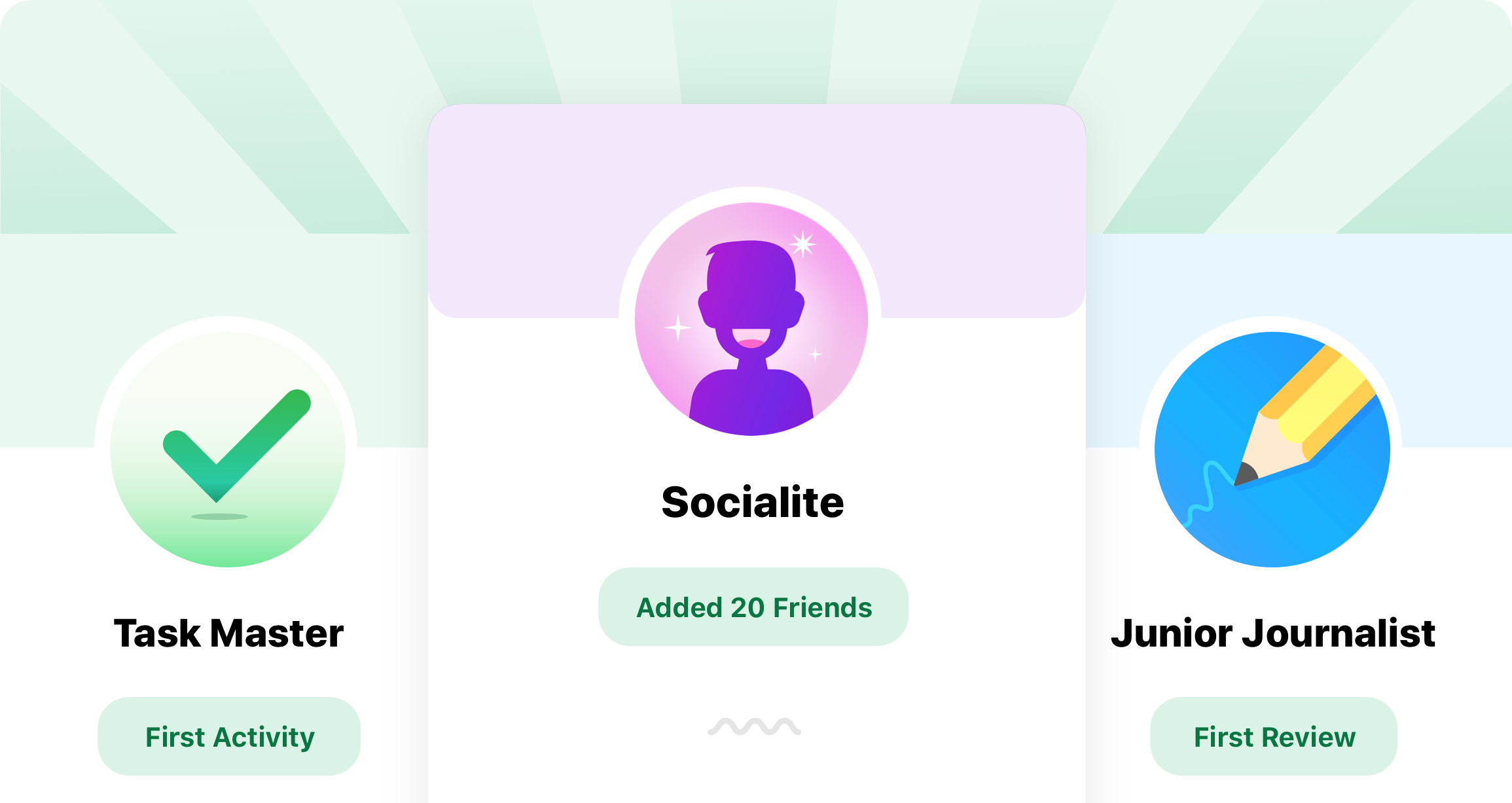 Achievements
Achievements recognize users' reading progress with global congratulatory badges that pop up as a surprise reward for certain reading actions.
Readers earn achievements when they hit major reading milestones, like logging their first book, completing their first challenge, adding their tenth friend, or maintaining a lengthy reading streak, as well as when they read on special days or holidays. Achievements aren't connected to challenges; they're tied solely to a reader's actions. Their availability is a surprise, like an Easter egg in a video game. The more days users enter their reading, the higher their chances are of garnering achievements!
Readers on the web can view their achievements under All Badges; mobile users can view achievements in the Log.
Recently earned achievements are also visible to a reader's friends via their friend card, as long as their site has enabled the friends feature. Approved friends can see each others' last four earned achievements.
Reading Motivation
Streaks and Achievements are part of our ongoing efforts to inspire communities to read more. Streaks and gamification features like achievements are proven methods for motivating users to engage in consistent and sustained ways. As we head into summer reading programs and continue to face the impact of the pandemic on student learning, we're more committed than ever to inspiring students and people of all ages to keep reading.
Connect with Us
If you're an educator, librarian, employer, or parent who wants to learn more about how Beanstack can help your school, community, or family achieve its literacy goals, we'd love to hear from you. Drop us a note at beanstack.com/contact.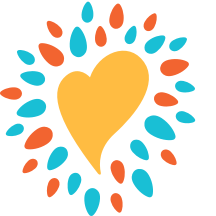 Bring Beanstack to your library.
Join a demo to see these new features and more.