Welcome back to the Product Spotlight series in the Beanstack Blog! Here, you'll find news about new features and insights into how Beanstack's tools can help you achieve your reading goals. Whether you're already using Beanstack or are looking to build a culture of reading in your community—this series is for you.
What's New
Rostering for Every School
Teachers and librarians now have two new ways to manage rostering in Beanstack. If Beanstack's existing single sign on options don't work for your school or district, these new features are for you!
Beanstack integrates seamlessly with Clever, Classlink, and other rostering tools. To better support our educators who do not use one of these tools for their single sign on service, teachers and librarians now have two new ways to manage rostering in Beanstack, including rostering directly in Beanstack or via CSV files.
These new rostering solutions empower more schools than ever to take advantage of Beanstack's reading challenges and tracking. And while rostering might not be the most exciting part of anyone's day, Beanstack removes the headaches and makes it easy to manage your students, teachers, and classrooms.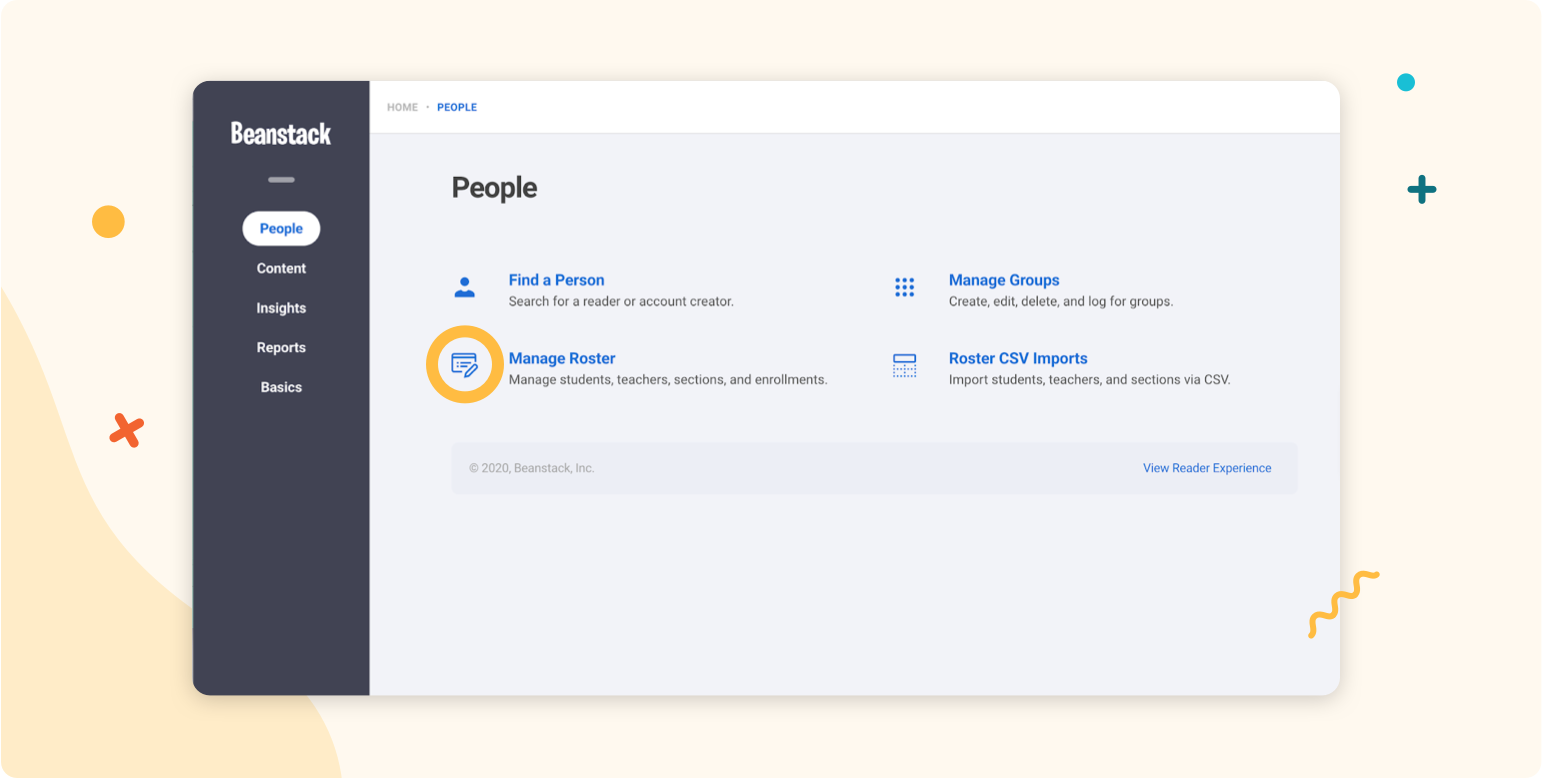 Rostering students is now as simple as uploading a CSV file directly to Beanstack. Educators will find documentation to help them along the way, plus helpful feedback from Benny the Bean!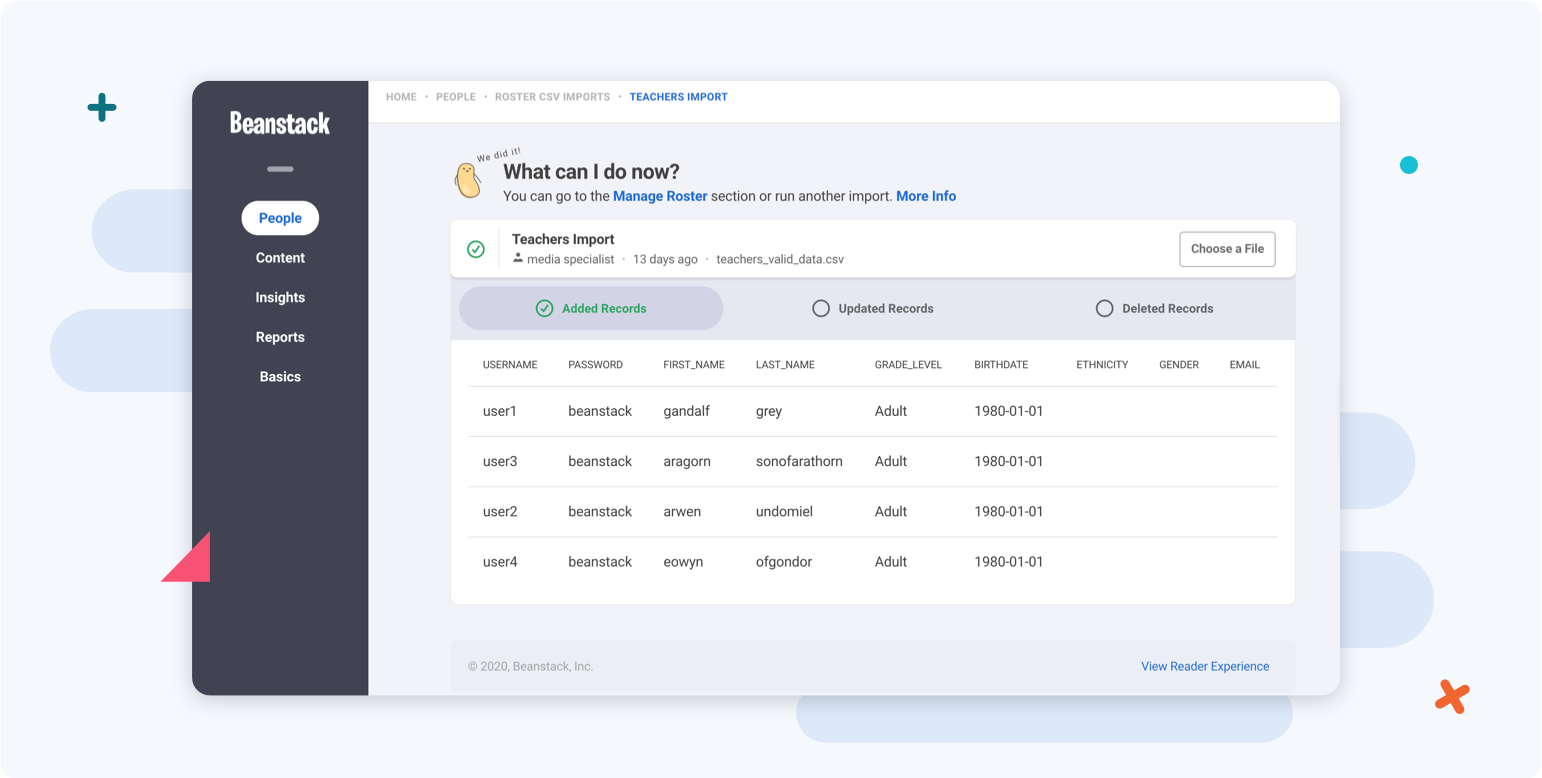 As soon as a CSV roster file is successfully uploaded to Beanstack, educators can view their rostered students, teachers, and sections and easily edit or delete any of those records. Educators can also add individual students, teachers, and classrooms directly in Beanstack, without a file upload, making small changes and additions a breeze.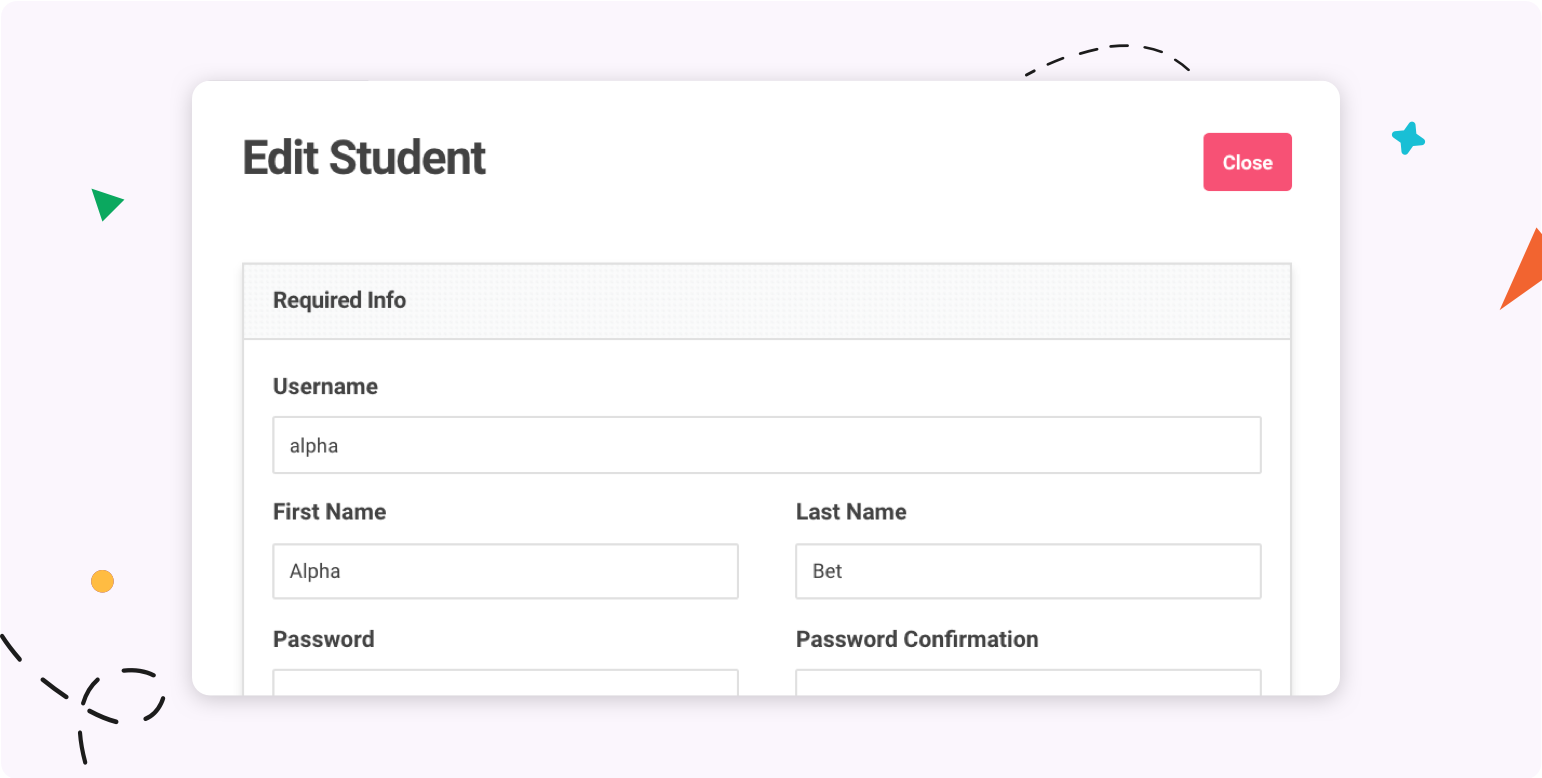 Connect with Us
We're thrilled to offer these new rostering options so that more schools than ever can use Beanstack to empower their students, families, and communities to meet their reading goals.
If you want to learn more about how Beanstack's rostering solutions can work for your school, we'd love to hear from you. Drop us a note at beanstack.com/contact.