Welcome back to the Product Spotlight series in the Beanstack Blog! Here, you'll find news about our latest features and insights into how Beanstack's tools can help you achieve your reading goals. Whether you're already using Beanstack, or you're looking to build a culture of reading in your community—this series is for you.
What's New
We're excited to announce the debut of engaging original content directly in the Beanstack web and mobile apps with the Read and Ride Across America challenge.
Offering custom nonfiction content within reading challenges is a big step forward in our ongoing mission to motivate more people to read. As we see and hear from our library and school partners every day, having quick and easy access to compelling reading materials can plant the seeds of lifelong readership. And being recognized and rewarded for logging reading through Beanstack's many gamification tools like badges, streaks, and leaderboards can help nurture those reading habits.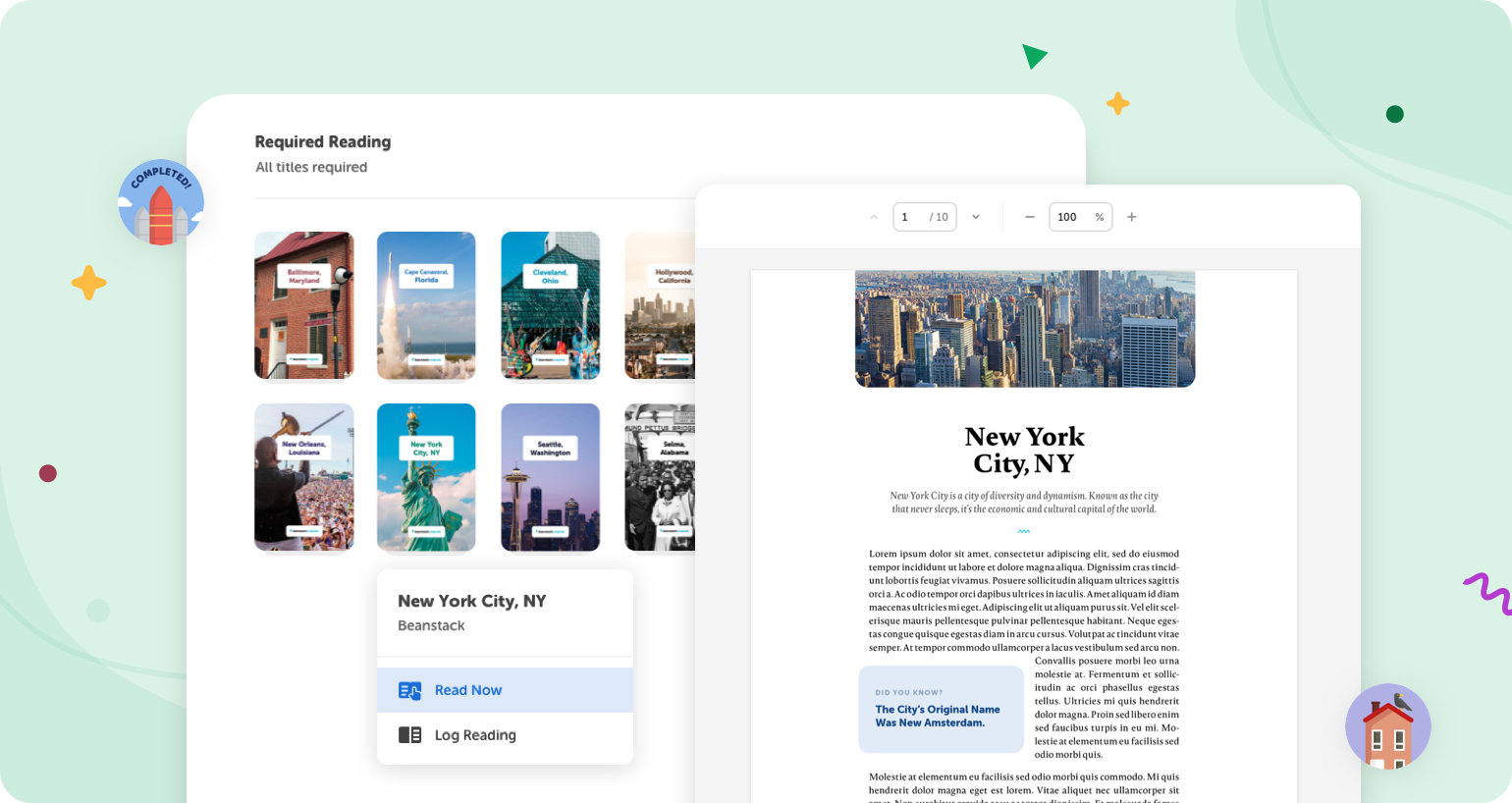 When surveyed, over 74% of our school clients responded that it would be extremely or very useful to provide reading content directly in Beanstack. By filling that need and providing world-class content without restrictions or limitations, we are making Beanstack a one-stop-shop for reading wellness.
"Beanstack original content is a game-changer," says Director of School Accounts Dave Hopp. "By combining Beanstack's gamification with original reading content of the highest quality, we're now able to help schools meet core academic goals while continuing to build a culture of reading."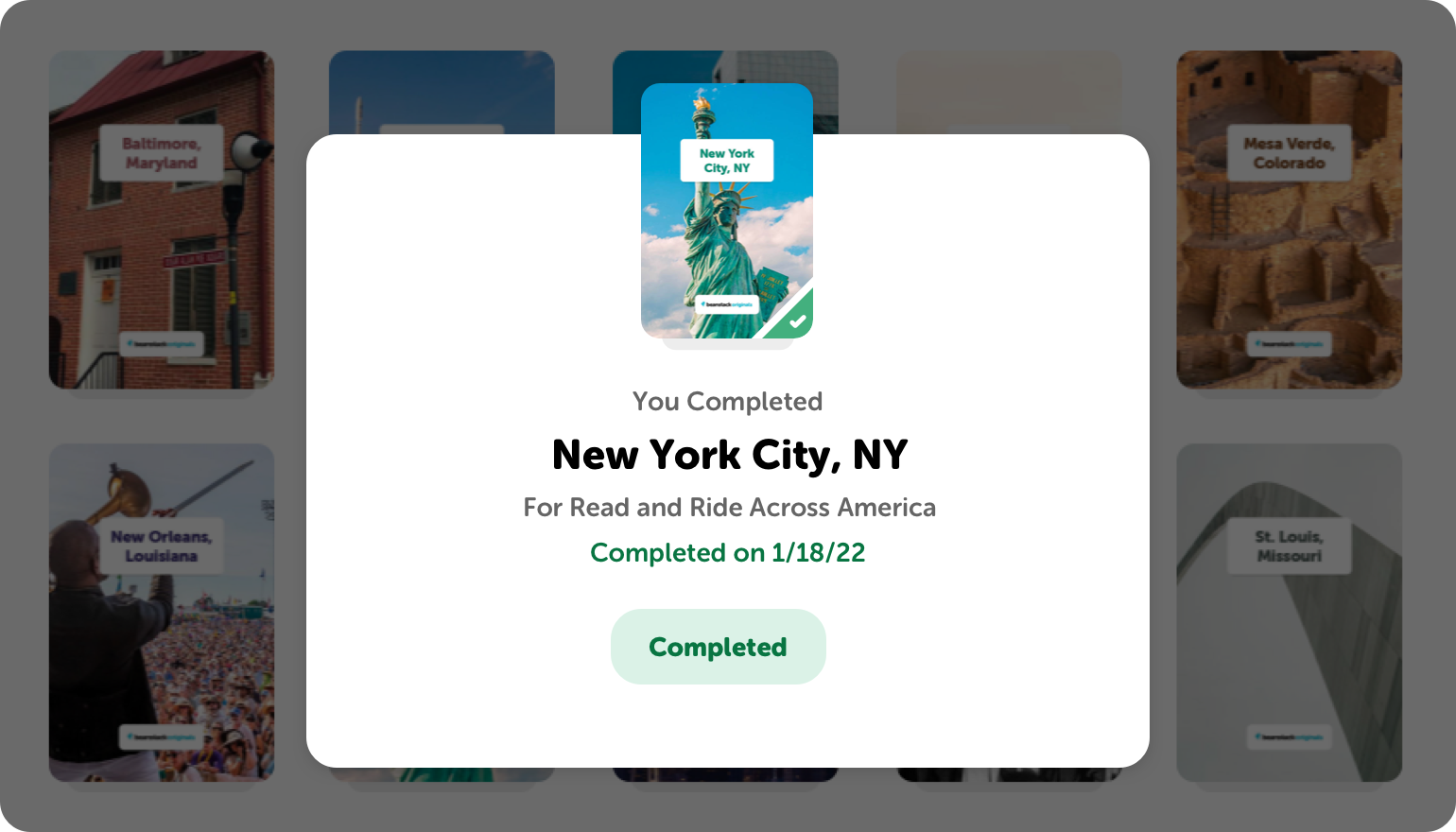 In our early rollout of Beanstack original content, we're focusing on readers in grades 3–5, or ages 8–11. As kids transition from learning readers to independent readers, our fun and engaging content can help fuel their budding reading habits and solidify their love of learning. And with lesson plans, teaching guides, and Common Core tie-ins, our content is easy for busy teachers, after-care staff, or even library reading groups to use.
Our first original content challenge is coming at the end of February with our take on the nationwide "Read Across America" celebration. The Read and Ride Across America challenge takes readers on a self-guided adventure to iconic and offbeat American landmarks through 12 bite-sized articles. Each 300–500-word article teaches readers about a different stop on an eastward road trip across the country, from Hollywood and Yellowstone National Park to the Superman Museum and the Kennedy Space Center. The stories are developed by kids nonfiction professionals and cover high-interest and fun aspects of American culture, history, architecture, and more.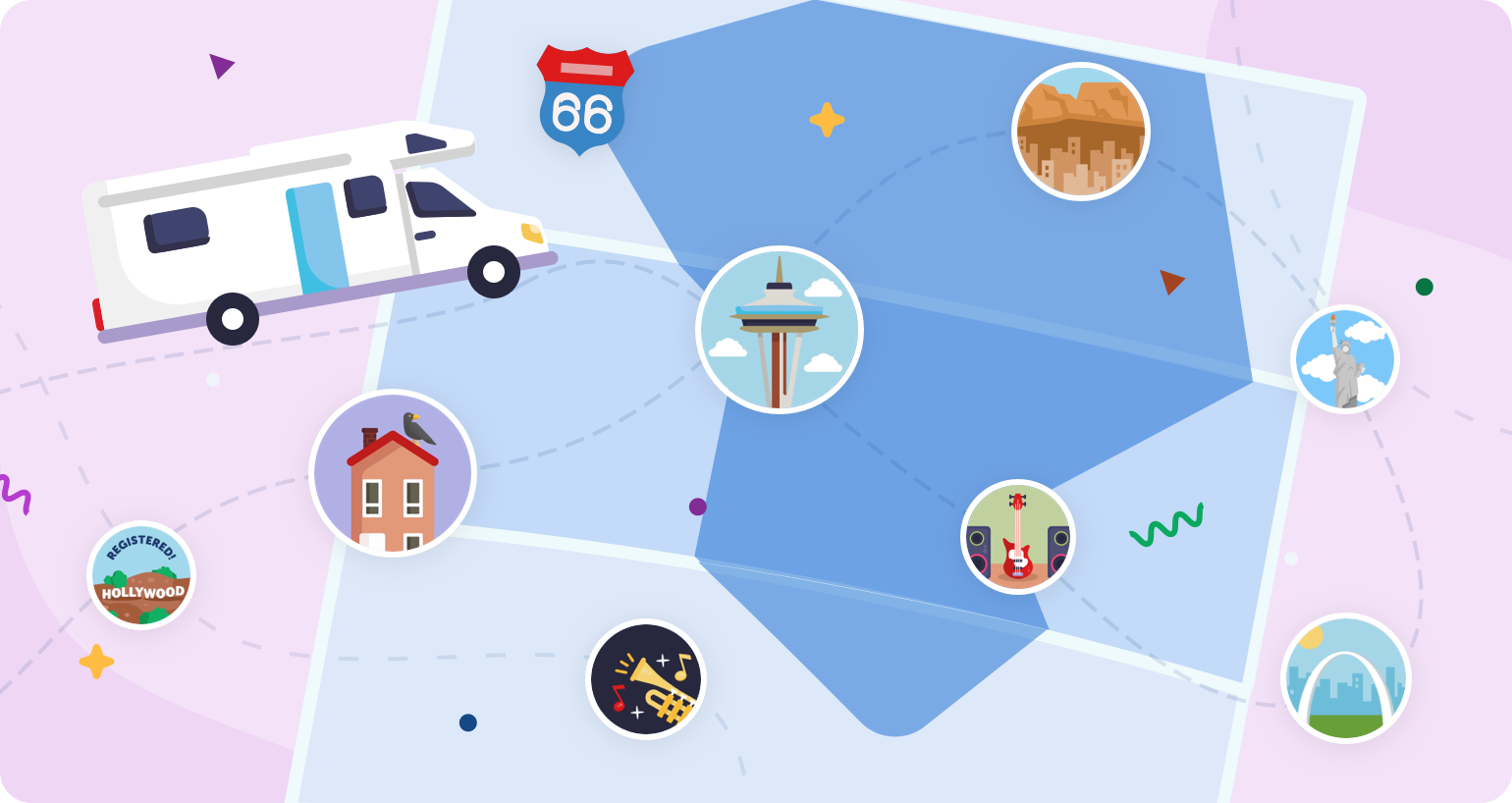 The Read and Ride Across America challenge template is available to all Beanstack clients in the last week of February and can be used any time. You can read more details about all the stops on the road trip here. Not a Beanstack partner yet, but want access to our new original content challenge? Get in touch today!