Welcome back to the Product Spotlight series in the Beanstack Blog! Here, you'll find news about our latest features and insights into how Beanstack's tools can help you achieve your reading goals. Whether you're already using Beanstack, or you're looking to build a culture of reading in your community—this series is for you.
What's New
Parents on the Zoobean team know that kiddos love using the ISBN scanner in the Beanstack mobile app. Transforming a simple barcode into a logged book is a magical experience that readers as young as 4 can execute. That's why we're excited to bring the magic of scanning to the Beanstack web app.

Our new, improved web scanner is available through a partnership with Scandit, a leader in computer vision software whose tools are used by FedEx, Instacart, Alaska Airlines, and many others.

The scanner works on both desktop and mobile devices, from Chromebooks to iPads. When the scanner is enabled for your Beanstack site, it will appear whenever you log reading. Just click "Scan Your ISBN Barcode" to launch the scanner. If you're on a desktop computer, hold your book's barcode up to your camera. On a mobile device, point your camera at your book. When Beanstack locates your book's ISBN in our database, it will automatically populate its title and author.

If you remember the old Beanstack web scanner, prepared to be wowed. We rebuilt this new scanner from scratch, and it's fast, responsive, and fun. And it passes the kiddo test (courtesy of our Product Manager's 5-year-old) with flying colors.

The scanner is available at no additional cost to existing Beanstack school clients and has been turned on automatically for school sites given the growing use of tablet devices among K-12 students. Public library clients may also be eligible to receive this service if seats remain available within our license with Scandit. Please contact your client success manager for more information. New clients can click below to request pricing.
Connect with Us
We can't wait to see this web scanner out in the world! If you're an educator, librarian, or parent who wants to learn more about how Beanstack can help your school, community, or family achieve its literacy goals, we'd love to hear from you. Drop us a note at beanstack.com/contact.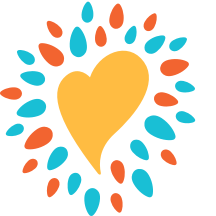 Request a Quote
A member of our team will follow up promptly.