Welcome back to the Product Spotlight series in the Beanstack Blog! Here, you'll find news about our latest features and insights into how Beanstack's tools can help you achieve your reading goals. Whether you're already using Beanstack, or you're looking to build a culture of reading in your community—this series is for you.
What's New
Since we rolled out Beanstack's shiny new look at the end of 2020, we've heard rave reviews about the improved experience for end users. That update did not include any changes to the administrative side of Beanstack, but admins deserve shiny new things too! After all, they're some of our most important super users.
That's why we're pleased to announce a major upgrade to the Beanstack admin experience. Admins will notice a couple key improvements.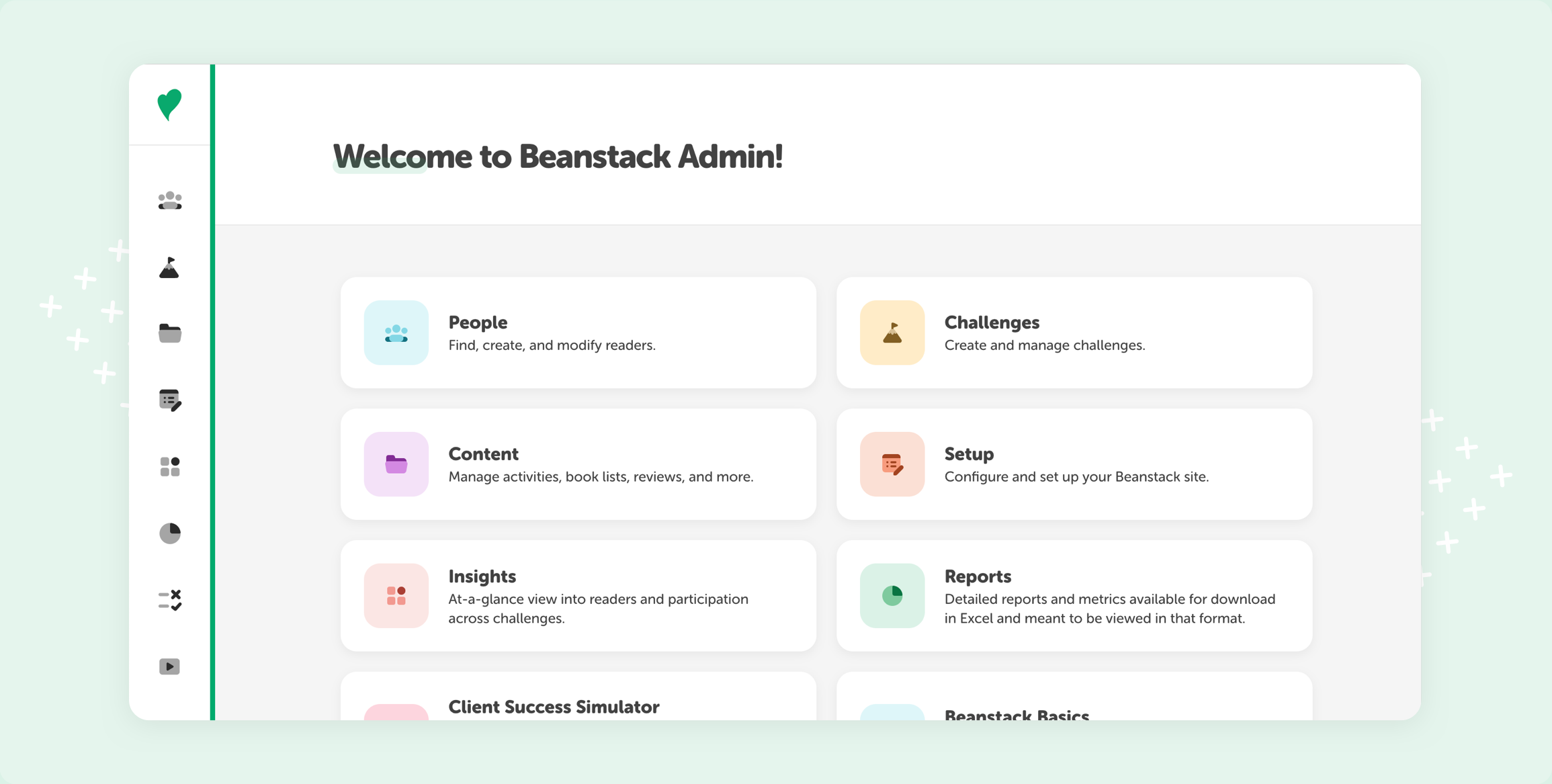 First, we overhauled the admin navigation experience.
Seasoned Beanstack admins know that there is a lot of flexibility and functionality in Beanstack. That's awesome, because it lets librarians and educators build the best possible reading challenges for their communities. But it also means that admins must navigate among many options. This update adds a modern, responsive navigation bar that provides a clearer and more intuitive path through the many options available to Beanstack admins.


Second, we reorganized key elements of the admin information architecture to raise frequently accessed pages and tools to the top.


Most importantly: challenges are now a major navigation menu option. No more clicking into Setup, then into Challenges, and no more accessing challenge-related tools like points and drawings in a completely different section. Creating this new Challenge-specific section also allowed us to simplify the information architecture in Setup, so that admins have handier access to all of their site settings.
We hope that the Beanstack admins out there love these updates as much as we do. For more details about these changes, check out this article on our help desk.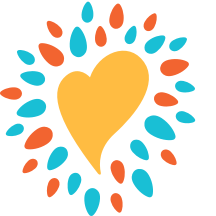 Request a Quote
A member of our team will follow up promptly.

Connect with Us
If you're an educator, librarian, or parent who wants to learn more about how Beanstack can help your school, community, or family achieve its literacy goals, we'd love to hear from you. Drop us a note at beanstack.com/contact.