Melissa Stewart is an incomparable author with over 180 science books published and the creator of the Five Kinds of Nonfiction. Her dedication and passion for nonfiction is revolutionizing the reading choices for our next generation of students.
She has written about a wide variety of topics and her audiences include kids, teachers, and librarians. In her recent book, Nonfiction Writers Dig Deep: 50 Award-Winning Children's Book Authors Share the Secret of Engaging Writing, Melissa interviews children's book authors and shares their infectious enthusiasm for all things nonfiction. And in 5 Kinds of Nonfiction, coming out in July, she presents a new way to sort nonfiction into five major categories and shows how doing so can help teachers and librarians build stronger readers and writers. . We had the pleasure of interviewing her, which you can read below. To learn more about her work, visit the Lerner blog, her website, or Twitter page.
Hi Melissa! We love your work and are thrilled to learn more about all that you do. Thank you for chatting with the Beanstack team! Can you please describe the 5 Kinds of Nonfiction?
We're used to subdividing fiction into categories like mystery, science fiction, realistic fiction, and historical fiction, but in the past, we've just lumped all nonfiction together. The 5 Kinds of Nonfiction classification system brings clarity to the wide world of nonfiction by breaking it down into groups with specific traits.

Once students understand the characteristics of the five categories—active, browseable, traditional, expository literature, and narrative, they can quickly and easily determine kind of information they'll find in a book, predict how the information will be presented, and identify the kind(s) of nonfiction they enjoy reading most.
What made you want to create this classification system for nonfiction?

I developed this system for myself, so that I could better understand the nonfiction market and determine what kinds of manuscripts publishers would be most likely to acquire.
I began thinking about ways to classify books in 2012, but it wasn't until 2017 that I came up with the 5 Kinds of Nonfiction. I posted it on my blog to see if it resonated with anyone else, and the response was incredible. To date, that original blog post has received more than 500,000 hits.

Because so many people find the system useful, highly-regarded literacy educator Marlene Correia and I have written a book called 5 Kinds of Nonfiction: Enriching Reading and Writing Instruction with Children's Books. It will be published in July and is available now for pre-order through Lerner, Stenhouse, and other vendors.
Why is categorizing nonfiction important?

It helps teachers and students identify the best books for a particular purpose. Active nonfiction is ideal for makerspaces. Traditional nonfiction is the best choice for early in the research process when students are "reading around" a topic, but once they've focused their topic, they should begin looking at browsable nonfiction.
It's full of text features that allow students to easily find specific information. It's also bursting with fun facts that can enrich student writing. Expository literature makes the best mentor texts for informational writing because it typically features a strong voice and rich language.
What types of nonfiction texts are most valuable for teachers? Will classroom textbooks become a thing of the past?
All 5 Kinds of Nonfiction are valuable in the classroom because different students are naturally drawn to different kinds of nonfiction books. Here are some examples:
"I like browseable books because you have a lot of choices about how you read. It's like the potluck dinners at my church. " —Matthew, fourth grader
"I like narrative nonfiction because it has characters and a story that's a real situation."—Miles, second grader
"My favorite category is active nonfiction because you get to do things while you
read. That makes me feel calmer." —Jack, fourth grader
"I like expository literature because it has facts plus it can make you think about
something in a new way." —Rowan, fourth grader

Students need to be exposed to a broad range of nonfiction as read alouds and in instruction. Teaching with text sets offers every child something they can sink their teeth into. Ideally, these sets will include radio interviews, podcasts, and documentaries as well as all kinds of books.
At the elementary level, ELA textbooks are already a thing of the past. For older students, anthologies will probably continue to be a valuable teaching tool, but the kind of pieces excerpted in them is changing. Thank goodness there is now more writing by and about people from traditionally marginalized communities. I hope that in the future, students will also encounter a more diverse array of nonfiction writing, too.
Why do you think there has been such an increase in the children's nonfiction publishing market?
Two words: Common Core. Schools and libraries are the primary market for children's nonfiction. Since schools are now using more nonfiction in their instruction, book sales are up. As a result, publishers are adding more nonfiction to their lists.
What are the challenges and rewards of writing nonfiction for kids?
Every job has its challenges, but I can't imagine any better job for me. I spend my days learning about topics that fascinate me and then sharing my new knowledge with kids.

My mission as a writer is to share the beauty and wonder of the natural world with readers of all ages. If one of my books inspires a child to look under a rock or chase after a butterfly just to see where it's going, then my job is done.
In your article "The Five Kinds of Nonfiction for Kids" you cite the fact that up to 75% of students "enjoy expository nonfiction as much as or more than narratives." I think this may surprise some adults. Why do you think kids enjoy expository text so much?
People of all ages love facts, stats, ideas, and information! That's why the TV show Jeopardy! is so popular, and it's the reason the Guinness Book of World Records is a best-seller year after year.
In the adult publishing world, nonfiction sales are strong because when readers have the power to select their own books, they often choose nonfiction. Why should children's reading preferences be any different?
If a child is new to reading nonfiction, where do you suggest they start?

With a topic that fascinates them. All children are naturally curious. It's so important to offer them a steady diet of nonfiction titles that can fuel their passion for learning about the world and their place in it.
What resources do you suggest for teachers and librarians who would like to learn more about the Five Kinds of Nonfiction and diversifying their collection?


To get started, there are some useful resources on my website. For a more complete overview that includes dozens of easy-to-implement instructional ideas, I recommend pre-ordering 5 Kinds of Nonfiction: Enriching Reading and Writing Instruction with Children's Books.
Any fun facts about yourself you'd like to share with us?

One of the best parts about my job is traveling all over the world. While gathering information for my books, I've explored beaches in Hawaii and tropical rainforests in Costa Rica. I've gone on safari in East Africa, and swum with sea lions in the Galapagos Islands. I feel so fortunate to have found a job I love.
Melissa Stewart has written more than 180 science books for children, including the ALA Notable Feathers: Not Just for Flying, illustrated by Sarah S. Brannen; the SCBWI Golden Kite Honor title Pipsqueaks, Slowpokes and Stinkers: Celebrating Animal Underdogs, illustrated by Stephanie Laberis; and Can an Aardvark Bark?, illustrated by Caldecott Honoree Steve Jenkins. She co-wrote 5 Kinds of Nonfiction: Enriching Reading and Writing Instruction with Children's Books and edited the anthology Nonfiction Writers Dig Deep: 50 Award-winning Authors Share the Secret of Engaging Writing. She serves on the Society of Children's Book Writers and Illustrators board of advisors and is available for school visits and professional development workshops.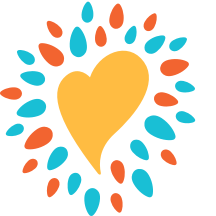 Join the Nonfiction Reading Challenge
Click here to learn more and register.