This winter, we've seen a fun new trend with our Beanstack school partners: reading fundraisers. While fundraising is nothing new to schools, COVID has changed the landscape, making online reading fundraisers more accessible than traditional book fairs or event-based fundraisers.
The Zoobean team is hard at work learning how to better support reading fundraisers, and we're aiming to roll out new features for schools running reading fundraisers this summer. But if you're looking to run a reading fundraiser this school year, you can leverage the expertise of our team and partners to build an awesome experience for your community using Beanstack right now.
Why should my school run a reading fundraiser in Beanstack?
Before we get into the how, let's start with why it makes sense to run your next school fundraiser as a reading fundraiser in Beanstack.
Beanstack collects absolutely no commission fees from your fundraiser, making it easy to meet your goal.
You can expect incredibly high reading participation rates: past Beanstack reading fundraisers average well above 90% and as high as 98%! Beanstack helps you involve the vast majority of rostered students in your reading fundraiser.
Running a reading fundraiser with Beanstack allows you to leverage the leading solution in reading challenge software to build a culture of reading year-round. In other words: it ties your educational mission to your fundraising strategy, which can be a much more powerful pitch to donors than buying wrapping paper or cookie dough (even though we love cookies).

Okay, so how exactly do I run a reading fundraiser in Beanstack?
1. Set up your reading fundraiser challenge in Beanstack
Pick a theme that your students connect to, like a school mascot or a fun activity. Beanstack's Rock & Read and Paws to Read challenges are great choices that come with ready-to-use banners and badges to motivate your students.
Set a school-wide logging goal that's ambitious but achievable for your students.
Add activities that inspire students (design a book cover!) and encourage them to fundraise (write a thank you note to a sponsor).
Leverage your Client Success Manager's expertise - they're here to make sure your reading fundraiser is a success.



2. Plan your fundraising strategy
We recommend keeping it simple, with one-time lump sum donations that allow family and community members to donate any amount, without the need for follow-up or complex tracking.
Leverage the expertise of your PTA - they probably have a good idea of how it's best for your school to collect donations.
Check out online form builders that allow you to collect donor information and link to fundraising-friendly payment options like PayPal (JotForm is just one example).




3. Promote your reading fundraiser to your community
We've seen Beanstack partners have a ton of fun promoting their reading fundraisers. Videos featuring teachers and school administrators hyping their reading fundraiser can be especially powerful motivating tools for students.
Make sure you have all the information that families and donors need to participate in one central place, and make sure to include that information in Beanstack.
Keep your reading fundraiser top of mind. Make a plan to stay in contact with your students and their families throughout your reading fundraiser to remind them to keep reading and soliciting donations.




4. Celebrate your success
Plan to party! Virtual award ceremonies or assemblies are great ways to celebrate your students' collective reading achievements.
Recognize top readers. Reading recognition is built into Beanstack's challenges and badges, so that every student feels the glow of rewards. Additional awards - like medals for top readers, or treats donated by local businesses - can be an extra incentive for ambitious readers.
Connect with Us
Are you a current client planning or hoping to run a reading fundraiser in Beanstack? Let us know! Please also take a few minutes to fill out our Reading Fundraiser survey if you haven't already.
If you're an educator, librarian, or parent who wants to learn more about how Beanstack can help your school achieve its literacy goals while fundraising for your school, we'd love to hear from you. Drop us a note at beanstack.com/contact.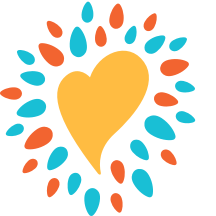 New to Beanstack? Get a Demo.
Learn how reading challenges can support your fundraising.