As educators, we know that reading challenges offer enormous benefits to students, boosting literacy rates, improving standardized test scores, and supporting social and emotional health. But as the pandemic continues to expand along with hybrid learning, traditional paper reading challenges have become nearly impossible to coordinate. Many students aren't attending school in person, and others must navigate unfamiliar protocols and schedules. It's easy to see why turning in paper reading logs has fallen off the top of the priority list.
But what if your reading challenge could help bridge the gap between school and home in the era of hybrid learning? Digital reading challenges can help students, educators, and librarians connect across the digital divide, all while working toward a common goal – reading more books. Read to learn more about how taking your reading challenge online can support hybrid learning in your district.
Digital Reading Challenges: A Hybrid Learning Tool
COVID prompted mass purchasing of applications to support student learning, which has left many schools wondering: do we really need an app for reading challenges, too? But taking your reading challenge online isn't just about reducing your paper trail. It's about building a digital community at a time when students and teachers are struggling to connect – and it can even integrate with other apps, like your current single sign on and rostering systems.
Adopting a digital reading challenge can help you:

1. Connect students and librarians
Though students at home are connecting with their teachers during regular video meetings, many librarians have struggled to connect with students during COVID – particularly when they can't see students in person.
Librarians today are digital innovators, and many are finding new ways to connect students with their next favorite book via curbside pick-up programs, increasing their stock of digital materials, and more. Digital reading challenges can be another tool in your librarian's hybrid learning toolbox – and they can boost library circulation in a time when books are mostly collecting dust on the shelves. Beanstack integrates with the e-book app Epic!, making it easy for students to check out and track reading of digital materials. With digital reading challenges, librarians can also communicate with students more easily and encourage students to read from a distance.

2. Collect student data (and save time doing it)
During COVID, tracking student progress is an ongoing challenge. When students aren't in the physical classroom, it can be difficult for teachers to provide the support students need to thrive. With a digital reading challenge, teachers and librarians can collect reading data, and track individual student progress to help mitigate COVID learning loss. The Beanstack app has an easy-to-use data analytics platform that collects and projects data for teachers and administrators. This can save librarians hours of time they used to spend gathering reading-challenge data in Excel spreadsheets and making time-consuming calculations.

3. Build a district-wide culture of reading
Using paper to coordinate a district-wide reading challenge means connecting with individual teachers and librarians to gather data across multiple schools. With so many factors at play that limit communication during COVID, your district-wide challenge will not only be time-consuming, but it may not reflect the real work your students are doing. Since Beanstack gathers and projects data for you, based on real-time student reporting from all of the schools participating, it becomes easier to track, and build, a district-wide culture of reading. Districts across the nation that have created digital reading challenges using Beanstack have seen exponential increases in student participation and engagement.

4. Encourage students to motivate each other
With digital reading challenges, students motivate each other via leaderboards, records of what their friends are reading, and more. The Beanstack app turns daily reading into a game, and students earn recognition for meeting their goals. Beanstack has both digital badges and analog badge books, so students learning at home can get tangible prizes to reward their daily reading. The Beanstack app not only tracks student reading, but it is also a space where students can find book recommendations from their friends and see how they compare to their classmates. It becomes a digital space to promote reading culture in your school or district, where students inspire each other to read more. In a hybrid learning model where students might not get much time to socialize, Beanstack can facilitate student connection.


To Support Students, You Need the Right Tools
Like most things, making reading a priority in your district requires the right tools. Moving to hybrid learning prompted a huge shift in how we teach and how students learn. The way your school promotes reading may need to change, too.
To learn more about Beanstack can support your hybrid learning goals, join us for a demo.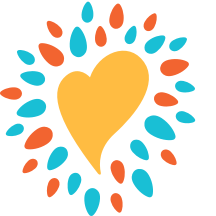 Join a demo!
Sign up to register for a live demo.