September marks not only the start of sweater weather, but it also signals the beginning of the school year and the annual launching of Library Card Sign Up Month. Libraries across the country have been celebrating with an array of exciting events, challenges, and prizes designed to get people excited about reading.
Reading is the door to a lifetime of adventure and excitement, and getting a library card is the key to that door. It makes sense then that libraries big and small are clamoring to help readers get the key to adventure.
The American Library Association kicked things off for this year's Library Card Sign Up Month by announcing its annual theme, "Libraries are Wonderful!"
Some of our favorite libraries have been promoting Library Card Sign Up Month in their own communities, and we've been loving all the creative campaigns. Check out a few of them below!
Digging Books at Danbury Library
Danbury Library in Connecticut invited its community members to unlock their superpowers through the power of reading. They built their own custom challenge in Beanstack to encourage new and existing library cardholders to participate.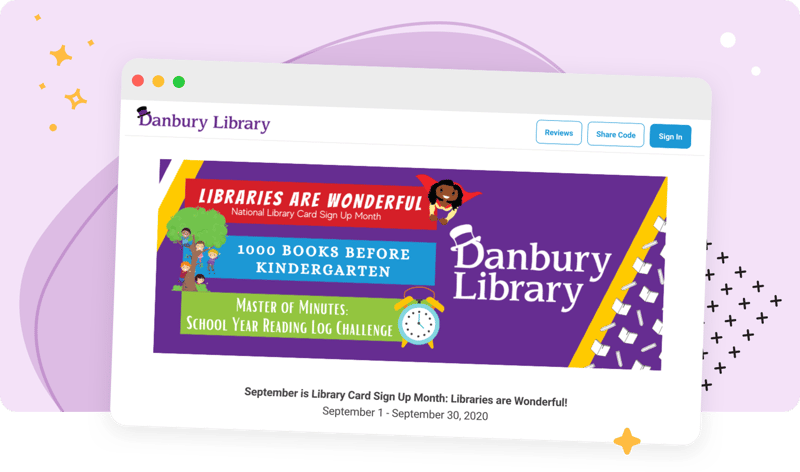 Patrons can enter to win an iPad just by signing up for a card, using it, and encouraging others to follow suit this September. Additionally, utilizing library services and taking reading surveys can boost their chances to win the grand prize from Danbury Public Library.
Where's Suma? with Westlake Porter Library
If you haven't been following along on Twitter, stop what you're doing and follow @WestlakePorter now. Westlake Porter Library in Ohio is treating their communities members to a fun activity that they can experience in person or online. Their mascot, Suma, has been all over town, posing at popular landmarks and showing off her library card. Suma has popped up at the fire department, a local high school, and here's our personal favorite - check out Suma in the reading garden!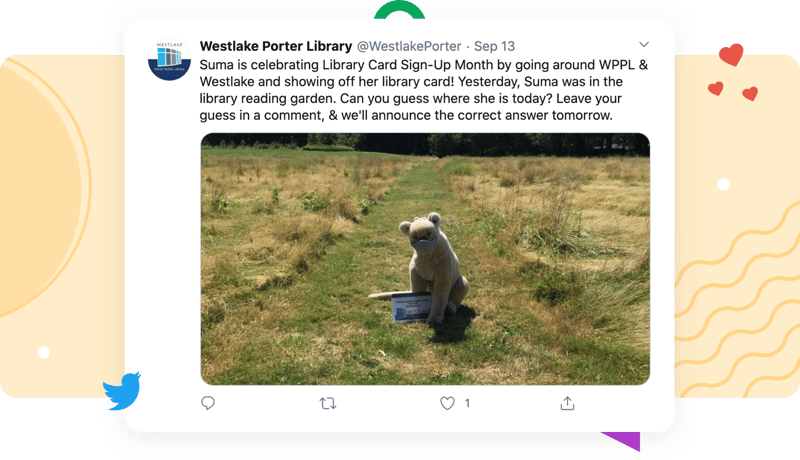 Community members have been invited to join in online and guess where Suma is headed next.
Nab a Prize at Novi Public Library
Novi Public Library in Michigan is giving patrons the best of both worlds - a chance to win great prizes and to participate on social media. Novi's Library Card Sign Up Month challenge is simple - participants can earn raffle entries by taking a picture with their library card or by completing one of their coloring sheets.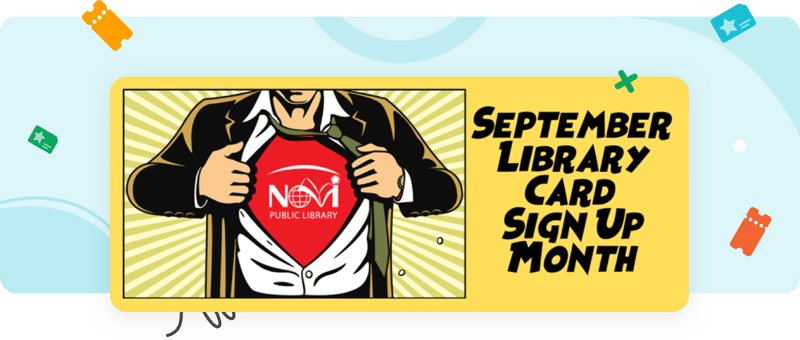 They are accepting entries on their website and also encouraging community members to post their pictures on social media and tag the library in the posts.
We'd love to hear how your library is celebrating Library Card Sign-up Month! Tweet us @zoobeanreads.