In Hillsborough County, Florida, more than 250 schools, countless classrooms, and a diverse student population will now benefit from Beanstack. As the seventh largest district in the country, Hillsborough County Public Schools (HCPS) was on the hunt for a district-wide tool that would streamline how media specialists and teachers collaborate and manage classroom libraries. With Beanstack, they can do just that, and most importantly, motivate students to read more with digital reading challenges and a platform built on proven gamification principles.
Our mission as a company–to help educators and librarians motivate their communities to read–is also being implemented along the Gulf Coast in several new districts including Pasco County Schools, Collier County Public Schools, and Okaloosa County School District.

Creating a Community of Readers
Felix Lloyd, co-founder and CEO, says, "We are thrilled that Hillsborough County Public Schools has chosen to join the Beanstack community. Together, we can reach more students, increase their reading frequency, and guide them to success."
We are proud to be trusted by more than 10,000 public libraries and schools worldwide, helping librarians and educators encourage and reward reading while cultivating strong reading cultures. HCPS was clear how important this was for their team—while their main goal is to motivate students to read and comply with recent Florida legislation, they also needed a program to foster a long-term love of reading and support their students' academic growth.
Beanstack's unique approach enables schools to create a community of avid readers. Reading challenges motivate students to read, while gamification makes reading fun. As a result, students spend more time reading—one of the biggest indicators of student success across all academic areas. More reading leads to increased reading engagement and improved reading skills. Additionally, studies show students who read for fun perform better on standardized tests too.
"We look forward to the benefits that Beanstack provides. We anticipate a positive shift in our students' relationship to reading and saving our librarians and teachers time in managing their classroom libraries," says Kim DeFusco, Supervisor, Library Media Services 6-12 at Hillsborough County Public Schools.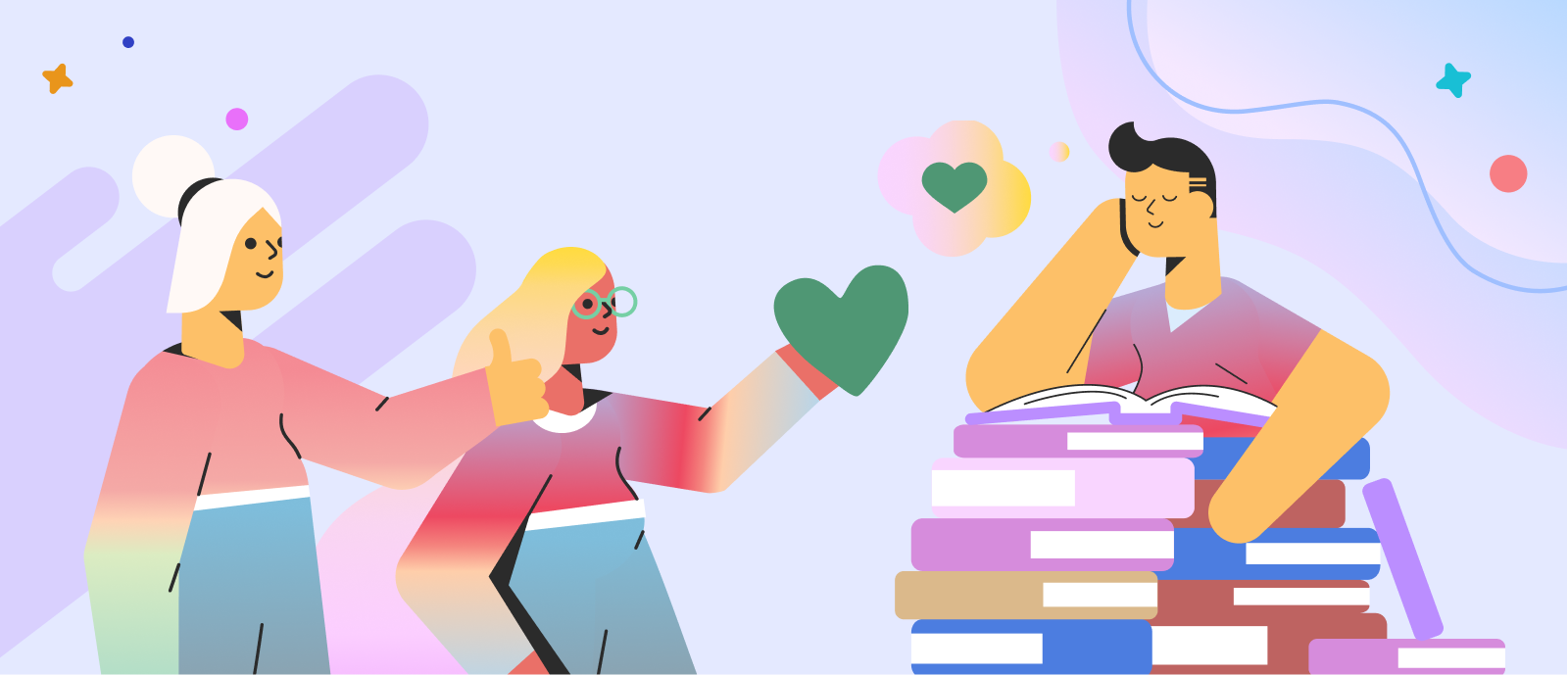 Finding Support with Beanstack
Students aren't the only ones who will benefit from Beanstack—so will staff and administrators. With helpful tools like the Classroom Library Connector, media specialists and teachers can more easily collaborate and keep track of books available in classroom libraries. Additionally, they will have access to reading data and insights about titles most commonly available in classroom libraries and most read by students.
"Media specialists and teachers are the unsung heroes of literacy, access, and opportunity. We want to be their partner in success," says Lloyd. "We're proud to be a source of support and innovation to them in a constantly changing world."
Beanstack's reporting features have been actively developed and enhanced with users in mind. An intuitive dashboard places metrics into comprehensive datasets that chart student and reader progress. Fast, thorough, customizable, organized, and secure, the analytics will give HCPS a 360-degree view of their readers. Plus, enhancements coming later this summer will make district-wide reporting even better.
We're excited to welcome HCPS, and all of our new clients across Florida, to the Beanstack family. No matter the reading goal your school or district hopes to achieve, or the literacy program you're looking to implement, Beanstack can help.
Ready to spread the love of reading and achieve reading success in your school or district? Contact us for a personalized demo!