As we kick off another exciting edition of the annual Winter Reading Challenge in January 2024, we are thrilled to announce our sponsor, Lerner Publishing Group. Get ready to explore the captivating theme of "Where We Come From," which dives into the profound topics of family, history, and identity. Through the magic of literature, readers will embark on a transformative journey that encourages self-reflection and a deeper understanding of their own personal narratives. Keep reading to find out more.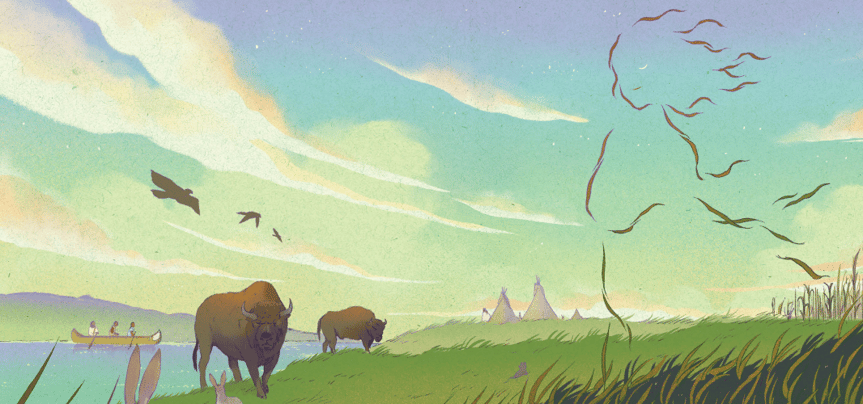 Engage With Your Community Through Winter Reading Programs
While Summer Reading programs have long been a staple in libraries and schools, Winter Reading programs offer a unique opportunity for individuals to kickstart the new year with a healthy reading habit. Post-holiday blues often leave readers feeling isolated, and by running a winter reading challenge, libraries and schools can foster a sense of community and facilitate meaningful connections between readers. By embracing a themed reading challenge, participants are not only motivated to explore new genres but are also inspired to venture into uncharted literary territories, broadening their perspectives and enriching their reading experiences.

Discover Where We Come From
At the heart of the 2024 Winter Reading Challenge lies the captivating picture book, "Where We Come From," a poetic masterpiece written by John Coy, Shannon Gibney, Sun Yung Shin, and Diane Wilson. This evocative tale, brought to life by the breathtaking illustrations of Dion MBD, serves as the foundation for this year's challenge. Drawing inspiration from the book's mesmerizing artwork, this challenge showcases a stunning array of promotional assets that are sure to captivate readers of all ages!
Throughout the month of January 2024, participants will have the opportunity to track their reading minutes and embark on a personal journey of self-discovery through a variety of engaging activities. As participants make progress, they will earn badges on a virtual bingo card, adding a fun element of friendly competition to the challenge. And that's not all! Libraries and schools with the highest levels of engagement will have a chance to win incredible rewards, including a virtual visit from the authors of "Where We Come From" or a personalized video shout-out, accompanied by signed book bundles. It's an exciting way to stay motivated and be a part of something truly special!
Elevate Your Winter Reading Program With Beanstack
Beanstack simplifies the process of offering reading challenges to your readers. Our user-friendly web and mobile app not only includes a convenient reading tracker to motivate readers, but also offers handy tools such as a reading timer, ISBN scanner, and title progress bars. With Beanstack, participants can effortlessly log their reading time for a wide range of materials, from audiobooks to picture books, making it a comprehensive and enjoyable experience for all.
By utilizing a digital platform, readers can enjoy an immersive experience and engaging gamification elements that enhance the reading challenge. These elements not only encourage participants to develop independent reading habits but also foster genuine engagement as they work towards achieving their reading goals. The flexibility of digital tracking goes beyond the limitations of traditional paper logs, making it a convenient process for all participants. Additionally, access to the digital data tracking tools and reporting features provides a comprehensive understanding of your readers.
Join Us This Winter
For more information about the 2024 Winter Reading Challenge, including detailed prize descriptions and instructions on how to join, please visit the challenge website.